Super Spectacular Comedy Show for Comedic Justice!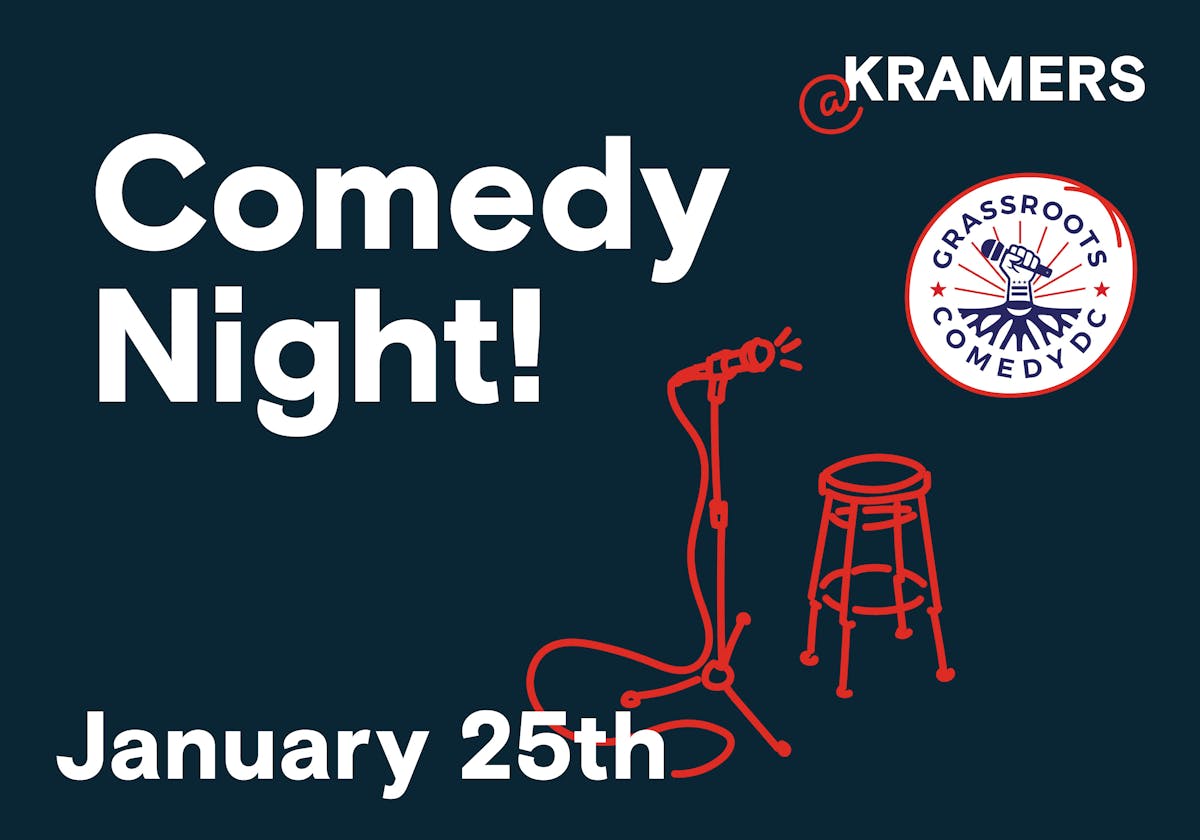 WEDNESDAY, JANUARY 25, 7:30PM
Welcome in the new year by supporting humanity while laughing your butt off!
2022 was a great year for Grassroots Comedy DC! They partnered with 11 different organizations and used comedy to bring attention to and raise thousands of dollars for DC-based and worldwide initiatives. Their nonprofit status is just around the corner, and their network of partners, comics and support continues to grow. They truly believe laughter is the best medicine in treating social issues, and it's no secret that there is a lot that needs to be treated.
To celebrate all that the community has done, look ahead to all that is to come, and to help them create the foundation for their expansion as a non-profit, Grassroots Comedy DC is returning to Kramers to host the Super Spectacular Comedy Show for Comedic Justice! A portion of proceeds will go towards Grassroots Comedy's efforts to grow programs aimed at educating and engaging on causes in a time of need through laughter! In addition to highlighting some of the incredible organizations they've partnered with, they'll have a top notch lineup of some of the best comics in the Mid-Atlantic to kick off 2023 by laughing so hard your ribs hurt (a pleasurable pain!).
Whether you've been a fan since 2017, or just found out about Grassroots Comedy DC, we hope to see you at Kramers on January 25th to chuckle about the past, giggle over the present, and crack up looking towards the future.