November New Releases We're Excited For!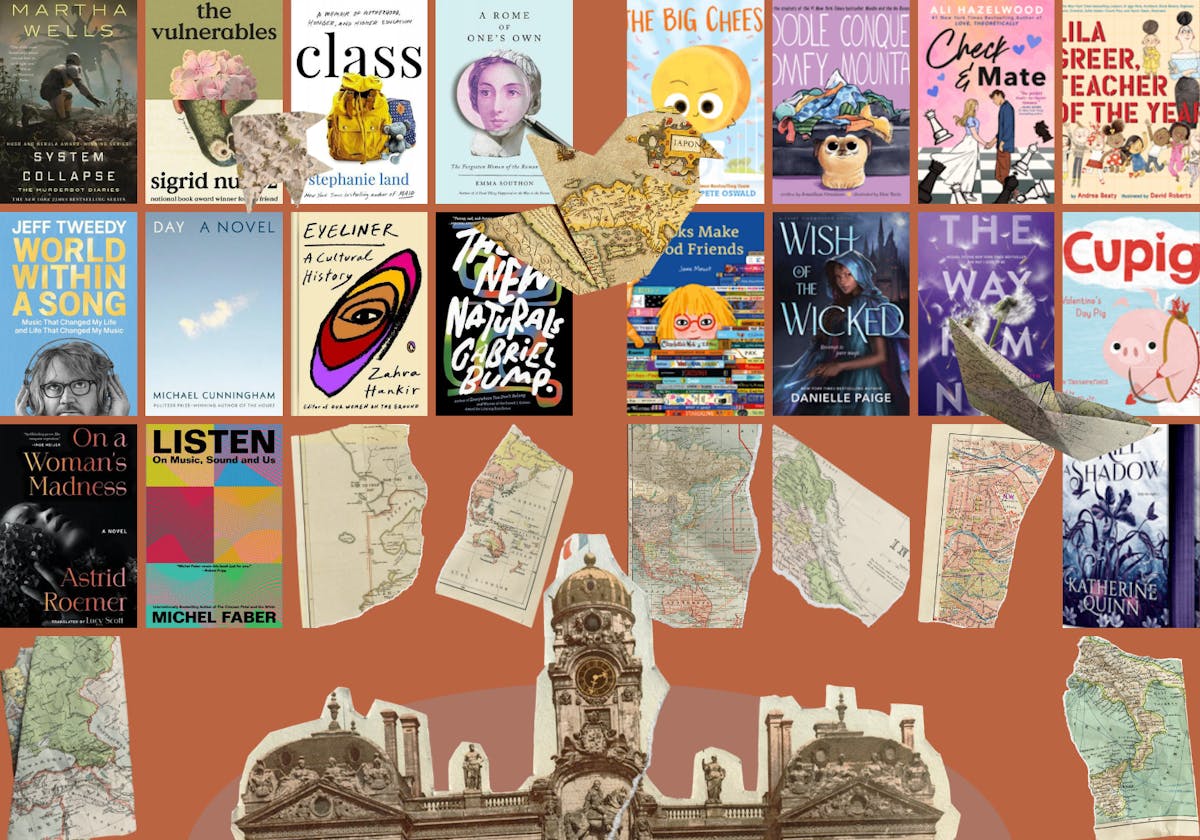 November may be taking away the colorful leaves, but it's in a giving mood with these new releases coming! Our book buyers, Llalan and Jordan, breakdown the ones we're most excited for!
Here are our Fiction and Nonfiction New Releases!
System Collapse by Martha Wells
Murderbot is back, y'all! I never thought I'd love sci-fi, but The Murderbot Diaries are fantastic. Check out this series that features a sentient, saucy, soap opera-watching robot who really is humanity's last chance. The voice is spot-on.
Out November 7th!
The Vulnerables by Sigrid Nunez
Besides the fact one of the main characters is a "spirited" parrot named Eureka, I'm excited for this book for its deep delve into caring, kindness, connection, and yes, vulnerability.
Out November 7th!
Class: A Memoir of Motherhood, Hunger, and Higher Education by Stephanie Land
Land's book Maid had me both incredibly mad and sad, and blown away by her candor and moving prose. This new book looks at her life after that book ended when she struggled through poverty to be a mother and to get a college education.
Out November 7th!
A Rome of One's Own: The Forgotten Women of the Roman Empire by Emma Southon
Southon uses the stories of 21 women to challenge our understanding of the ancient world. These women fought, wrote, and lived independently. I am all for books that fill in the woman-shaped hole in history, especially those that can do it with humor.
Out November 7th!
World Within a Song: Music That Changed My Life and Life That Changed My Music by Jeff Tweedy
Here, I'm going to date myself: ever since 1999, when I saw Wilco open for R.E.M., Tweedy has been an idol of mine. He is a thoughtful, funny songwriter whose lyrics never fail to hit your heart at just the right angle. Here he writes about 50 songs that have influenced his music and his life.
Out November 7th!
Day by Michael Cunningham
If this were music it would be called a "concept album." This novel follows a family on the same day in three different years: 2019, 2020, and 2021. Cunningham's previous novel floored me and I highly anticipate this book as I think he, if anyone, can tackle the pandemic in fiction.
Out November 14th!
Eyeliner: A Cultural History by Zahra Hankir
I love histories of a single item (think Salt by Kurlansky) that not only tell the story of the object but also manage to tell the history of the world and emphasize commonalities throughout all cultures. It's a stunning, ambitious undertaking (or underlining…)
Out November 14th!
The New Naturals by Gabriel Bump
Bump is another author whose second book I've been impatiently anticipating. Also, it's gonna be a little bit weird, which I appreciate: the founding of an underground utopia and the folks who try to make it work.
Out November 14th!
On a Woman's Madness by Astrid Roemer, translated by Lucy Scott
Postcolonial Surinam is not a place I know anything about. Thus this novel, translated into English for the first time, piques my curiosity. It follows a queer woman who has fled an abusive husband for the city, where she leads a passionate yet unsupported life.
Out November 28th!
Listen: On Music, Sound & Us by Michel Faber
But WHY do I love R.E.M. and HOW did I develop this crush on Jeff Tweedy? These are questions Faber seeks to answer in this book about the science and philosophy behind what we listen to and why we like it.
Out November 28th!
Here are our Young Adult, Middle Grade, and Children's New Releases!
The Big Cheese by Jory John, illustrated by Pete Oswald
I love these books, I am a big fan of this series as I love when food is alive!
Out November 7th!
Noodle Conquers Comfy Mountain by Jonathan Graziano, illustrated by Dan Travis
More Noodle!
Out November 7th!
Check & Mate by Ali Hazelwood
This is her YA debut; I got the opportunity to read this one early and I loved it. This one I am 100% buying myself when it is published.
Out November 7th!
Lila Greer, Teacher of the Year by Andrea Beaty, illustrated by David Roberts
Another one in this series about little kids with big dreams. This one hit close to home because when I was younger, I wanted to be a teacher myself.
Out November 7th!
Books Make Good Friends by Jane Mount
About a shy little girl who loves to read (me as a child). What's fun about this book is there is book recommendation mixed into the story.
Out November 7th!
Wish of the Wicked by Danielle Paige
Did I first judge this book by its cover? Yes, I did but then I read the premise, and I was hooked. I love retellings of fairy tales especially if they are a little darker.
Out November 7th!
The Way I Am Now by Amber Smith
I recently read this, and I loved it! It was nice to see how everyone was after some time.
Out November 7th!
Cupig: The Valentine's Day Pig by Claire Tattersfield, illustrated by Rob Sayegh
It may only be November but it's never too early for a little pig who happens to be cupid!
Out November 21st!
To Kill a Shadow by Katherine Quinn
Pretty book!
Out November 28th!
ABOUT THE BOOKSELLERS
Despite spending decades on the East Coast, Llalan--our book buyer--remains a stalwart Midwesterner. And although she has an MA in Publishing and Writing from Emerson College in Boston, she prefers the life of a Bookstore Lady. Llalan loves literary fiction, nature writing, and craft beer.
Jordan, our YA, middle grade, and children's book buyer, has a fraternal twin sister. She has never been on an airplane--the farthest she has ever traveled was New Jersey by train. She is an avid K-Pop Collector and owns over 500 K-Pop albums!