New Year, New Reads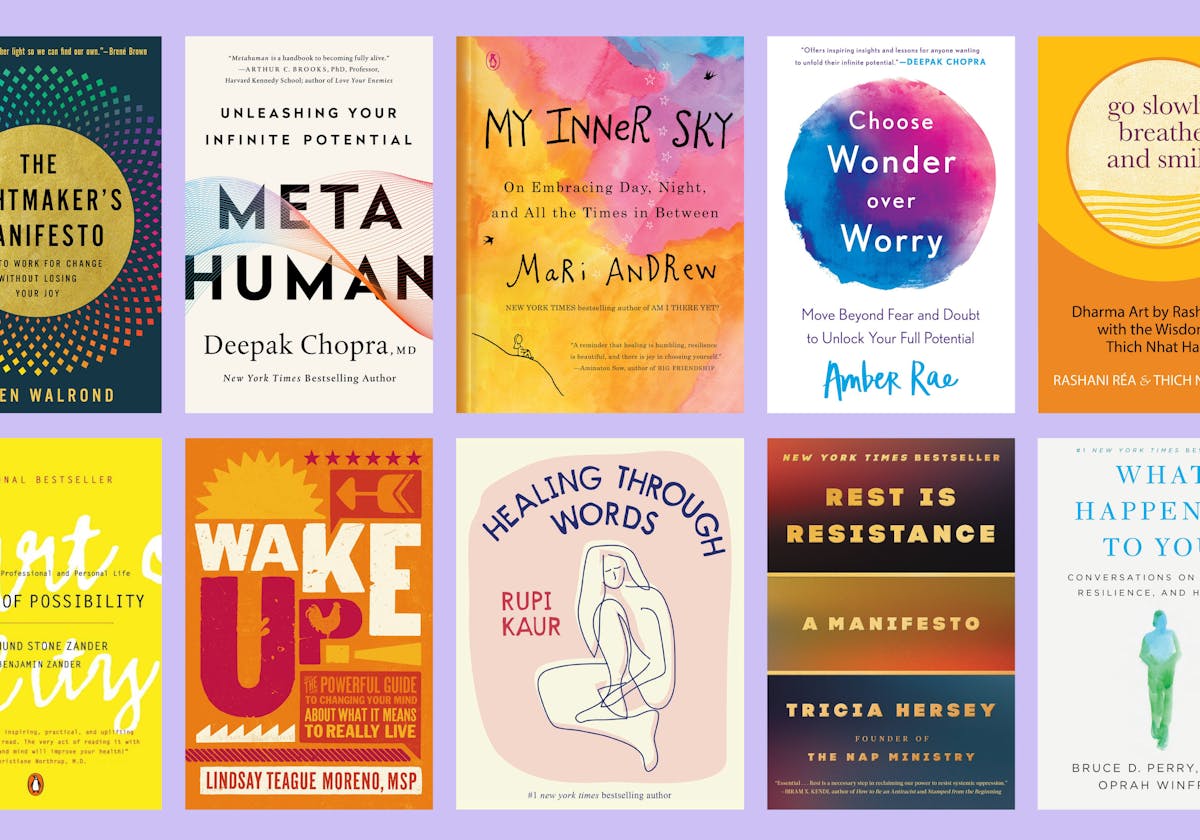 Happy New Year! Now is the time for introspection and personal growth (if you're into that sort of thing). Whether 2022 was the best year of your life, more of the same, or a year you're ready to put behind you, we have some recommendations to set yourself up for success in 2023:
Healing Through Words by Rupi Kaur
Choose Wonder Over Worry by Amber Rae
My Inner Sky by Mari Andrew
The Lightmaker's Manifesto by Karen Walrond
Go Slowly, Breathe and Smile by Rashani Réa and Thich Nhat Hanh
What Happened to You? by Bruce D. Perry, M.D., Ph.D. and Oprah Winfrey
The Art of Possibility by Rosamund Stone Zander and Benjamin Zander
Metahuman by Deepak Chopra, M.D.
Wake Up! by Lindsay Teague Moreno, MSP
Rest is Resistance by Tricia Hersey