In Conversation with Tove Danovich: Under the Henfluence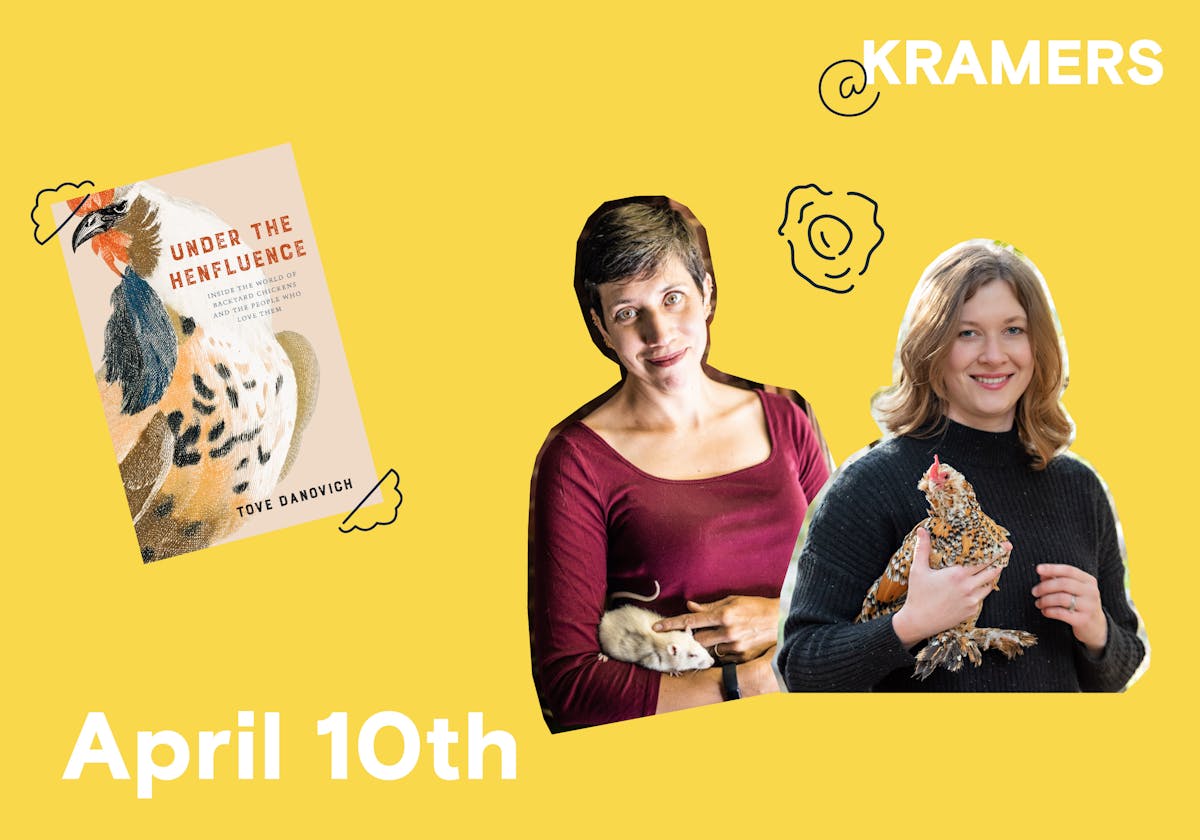 MONDAY, APRIL 10TH, 7:00PM
An immersive blend of chicken-keeping memoir and animal welfare reporting by a journalist who accidentally became obsessed with her flock.
Journalist Tove Danovich debuts with a heartfelt account of raising pet hens. After spotting a chicken coop in a Brooklyn front yard, Danovich was inspired to adopt her own upon moving to Portland, Oregon, where she acquired Peggy, Joan, and Betty (named after the Mad Men characters). Chickens "can change your life if you let them," she suggests, enumerating the benefits of keeping the pets and offering detailed portraits of hers: Peggy "was the bravest in the bunch" and Joan was deferential while Betty preferred "comfort over exploration."
Danovich grew her flock after suffering losses, including Betty's death by one of Danovich's dogs, which the author recounts with grief and guilt. She weaves in a powerful indictment of the poultry industry's practice of confining chickens to tiny cages, and tells of how she rescued from an egg farm two adult chickens who had been so poorly treated they had to learn such fundamental behaviors as foraging and taking dust baths. Danovich's commitment to her pets endears and provides an intimate look at animals more often thought of as food than friends ("They weren't just any someones—they were individuals with a place in both the flock and in my life that would be irreplaceable"). Anyone who's mulled the possibility of setting up a backyard coop will find this the next best thing.
The conversation is moderated by Bethany Brookshire. The author will stay for Q&A and book signing.
ABOUT THE AUTHOR:
Tove Danovich is a freelance journalist who has written for The New York Times, The Washington Post, The Ringer, Backyard Poultry Magazine, and many others. Her articles have been included in Year's Best Sports Writing and Best Food Writing. She lives in Portland, Oregon with one husband, two dogs, and an ever-changing number of chickens. The flock's Instagram @BestLittleHenhouse is more popular than hers.
ABOUT THE MODERATOR:
Bethany Brookshire is an award-winning freelance science journalist and author of the 2022 book Pests: How Humans Create Animal Villains. She writes on human-animal conflict, ecology, environmental science, and neuroscience. She is fascinated by the way humans perceive the environment and their place in it. Brookshire is a podcast host on the podcast Science for the People, and her work has appeared in Science News, Science News for Students, The Washington Post, The New York Times, Slate, The Guardian, The Atlantic, and other outlets. She is based in Washington, D.C.