In Conversation with Lizzie Stark and Cathy Barrow: Egg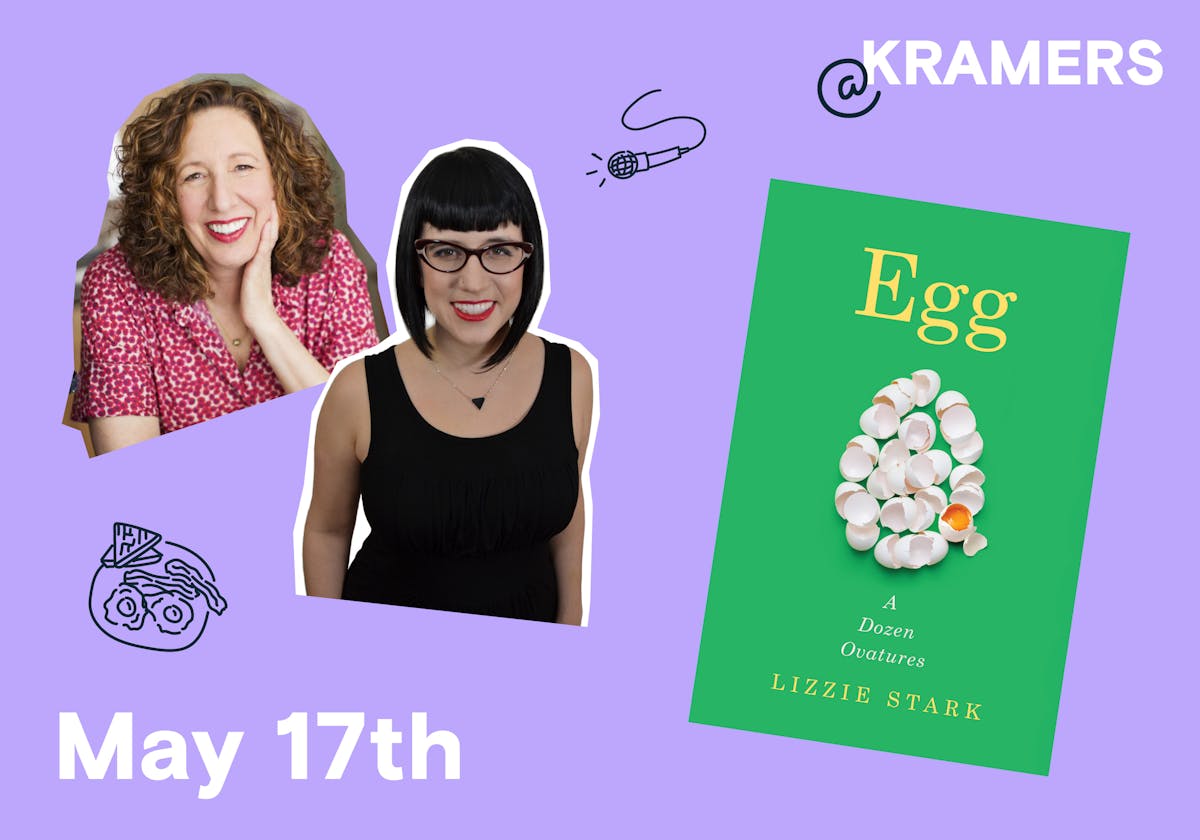 WEDNESDAY, MAY 17TH, 7:00PM
An unconventional history of the world's largest cellular workhorse, from chickens to penguins, from art to crime, and more.
The egg is a paradox—both alive and not alive—and a symbol as old as culture itself. In this wide-ranging and delightful journey through its natural and cultural history, Lizzie Stark explores the egg's deep meanings, innumerable uses, and metabolic importance through a dozen dazzling specimens.
Filled with colorful characters and fascinating morsels, Egg is playful, informative, and guarantees that you'll never take this delicate ovoid for granted again.
ABOUT THE AUTHOR:
Lizzie Stark is a participation designer and the author of two nonfiction books, Pandora's DNA and Leaving Mundania. Her writing has been featured in the Washington Post, the Daily Beast, io9, and the Philadelphia Inquirer, among other publications. She lives in Massachusetts.
ABOUT THE MODERATOR:
Cathy Barrow is a food writer, cooking teacher and pie maker. For over a decade, Barrow was a regular contributor to the Washington Post's Food section. She has written for the New York Times, Garden and Gun, The Local Palate, Modern Farmer, Saveur, Southern Living, NPR, and National Geographic, among others. Cathy lives near Washington, DC, with her husband, Dennis and two rescue terriers. Her first cookbook, Mrs. Wheelbarrow's Practical Pantry, won the prestigious IACP Award for best single-subject cookbook. Her second, Pie Squared, was a James Beard Foundation nominee for Baking and Desserts. In addition, look for her other titles When Pies Fly (Grand Central) and Bagels, Schmears, and a Nice Piece of Fish (Chronicle).