Celebrating National Hispanic Heritage Month
"That was the way of missing people. You wished for them, you longed for them, you forgot them. Then you wished for them again " --Zoraida Cordóva, The Inheritance of Orquídea Divina
September is the time to celebrate Hispanic heritage, and we have curated a list of some of our favorite books spanning so many voices and genres!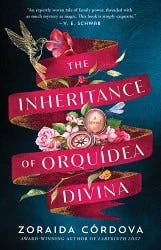 The Inheritance of Orquídea Divina by Zoraida Córdova
The Montoyas family has unexplained things in their lives, but they're used to not getting answers. Besides, with a strong (if strange) matriarch like Orquídea, they don't need answers to the good things happening in their lives. However, all good things must come to an end, and with Orquídea's passing, someone is hunting down her descendants. With their new gifts, they try finding the answers that have sealed their family's fate.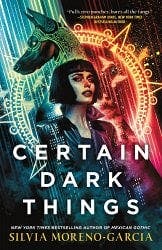 Certain Dark Things by Silvia Moreno-Garcia
A vampire on the run, a garbage-collector street urchin, and a beautiful city at the center of it all--this thrilling fantasy has it all. Set in the dark alleys of Mexico city ripe with cops and criminals, this is a gritty urban horror splashed with a vicious romance as Alt, the vampire, and Domingo, the garbage-collector, find their worlds tied together for better or for worse.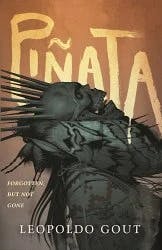 Piñata by Leopoldo Gout
After moving back to Mexico with her two young daughters to supervise a renovation, Carmen's plans are interrupted when the renovation unearths a stash of rare artifacts. Curiosity killed the cat, they say, and when the youngest daughter's curiosity gets the better of her, she awakens something ancient, something hungry, and the malevolence that follows makes The Exorcist take a seat.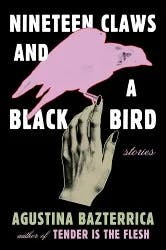 Nineteen Claws and a Black Bird: Stories by Agustina Bazterrica
This collection of short stories is by the same author who horrified readers everywhere with Tender is the Flesh. These nineteen brutal tales ripe with dark humor are sure to keep the pages flipping through and the jaws dropping.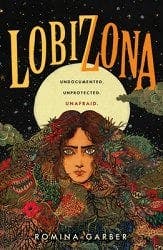 Lobizona by Romina Garber
Taking inspiration from Argentine folklore, this tale is a harrowing one of a young girl taken from her home to live illegally in the United States. Threats from all sides overtake Manuela when ICE arrests her mother, and the crimes of her deceased father haunt her. There's more than meets the eyes in Manu's tale--brujas, lobízons, and cursed cities abound in this story.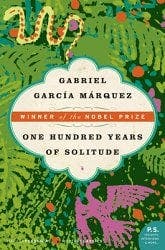 One Hundred Years of Solitude by Gabriel Garcia Marquez
We couldn't not include this classic on our list. It's still one of the most asked-about books in our store, and the answer is easy to see. In this beautiful work, a family's history in a mythical town shape the past, present, and future in this influential literary work.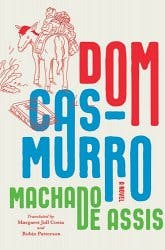 Dom Casmurro by Joaquim Maria Machado De Assis
Published in 1899 originally, this new translation released this year captures the masterpiece that is the work of fiction. This novel follows Bento Santiago as he reminisces about his (dark) life in an almost oblivious fashion. It's humorous, dark, and widely human.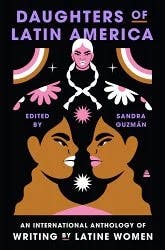 Daughters of Latin America: An International Anthology of Writing by Latine Women by Sandra Guzman
140 Latine writers, scholars, and activists span time, styles, and tradtions in this incredible collection. With names like Audre Lorde, Ada Limón, Dulce María Loynaz, Naima Coster, Alexandra Ocasio-Cortez, and Berta Caceres, and so, so many more incredible women, this collection is a powerhouse of stories and voices from so many wonderful backgrounds.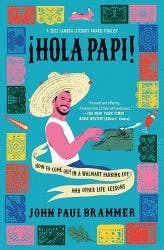 Hola Papi: How to Come Out in a Walmart Parking Lot and Other Life Lessons by John Paul Brammer
Being called Papi for the first time for John Paul Brammer was flattering at first, but after it happened again, and again, and again,--and there was a very white pattern emerging with it--Brammer turned it into an incredibly popular advice column "Hola Papi!" for young queer people stumbling through life. This story is for everyone, not just queers. It's witty and heartwarming, and a story of resilience that everyone needs in their lives.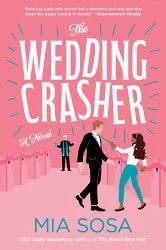 The Wedding Crasher by Mia Sosa
A wedding up in smoke and the crasher (cue Solange Pereira) is now asked to the would-be-grooms' girlfriend. Since guilt is a great reason for anything, Solange says yes. What ensues can only be described as a great modern romance starting in a sham and ending is something more.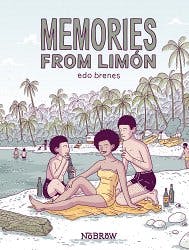 Memories from Limón by Edo Brenes
In Costa Rica, Ramiro is discovering his family's history through scandalous and riveting tales from the older generation of his family. This graphic novel of recounted tales of family is a beautifully drawn story of the loves and lives of three generations.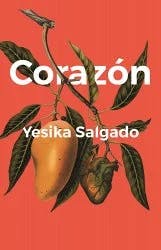 Corazón by Yesika Salgado
This beautiful, best-selling poetry collection by Los Angeles based Salvadoran Yesika Salgado covers her family, her culture, her city, and her body. Freeing and moving, this collection is stunning and a must read.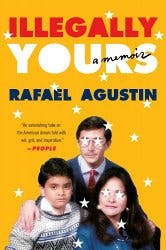 Illegally Yours: A Memoir by Rafael Agustin
TV writer Rafael Agustin reveals the accidental discovery of how he found out he was undocumented, and how that shaped the life he thought he knew, to the one he grew to live. This touching, and hilarious at times, exploration of a family finding their new narrative in their struggle of identity and belonging.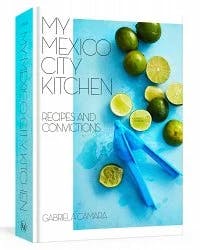 My Mexico City Kitchen: Recipes and Convictions [A Cookbook] by Garbriela Cámara and Malena Watrous
This flavor-packed cookbook included 150 recipes for basics, breakfast, starters, mains, and sweets. It's an homage to Cámara's home--she's based in Mexico City at her critically acclaimed restaurant, Contramar--for easy-to-follow contemporary Mexican cuisine.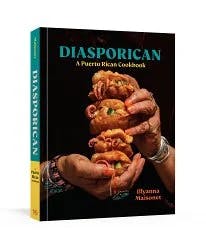 Diasporican: A Puerto Rican Cookbook by Illyanna Maisonet
In this preservation of a family's recipes, Maisonet celebrates generations of cooking classics in over 90 recipes. This cookbook is a flavor and visual filled record of travel, history, cultural, and family connections.