The Return of Kramerbucks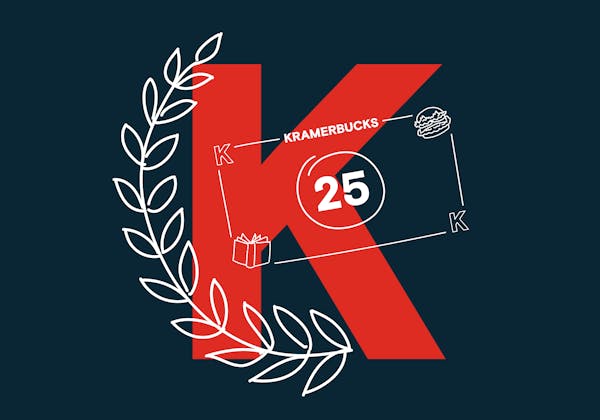 Wednesday, December 2, 2020
Kramerbucks are back for a limited time!
Receive a $25 Kramerbucks bonus card to use during your next visit when you purchase $100 in gift cards in-store!
Buying gift cards online? You can get an additional $25 when you purchase $100 in digital gift cards. Click here to purchase digital gift cards online.
Gift cards & bonus cards can be used for in-store purchases only at this time. Visit us at the store to redeem or call 202-387-1400 to redeem over the phone for curbside pick-up.
THE FINE PRINT: Promotion-specific Kramerbucks card valid from 1/1/2021-6/1/2021. The full $25 credit must be spent in one sitting/transaction. If the guest's bill amounts to less than $25, the remaining balance will be forfeited. This card has no cash value and may not be used towards gratuity. Redeemable in the bookstore, bar, or All Day restaurant (not redeemable online). No same-day redemptions.
Promotion ends 12/31.