Super Spectacular Comedy Show to Feed Ukraine!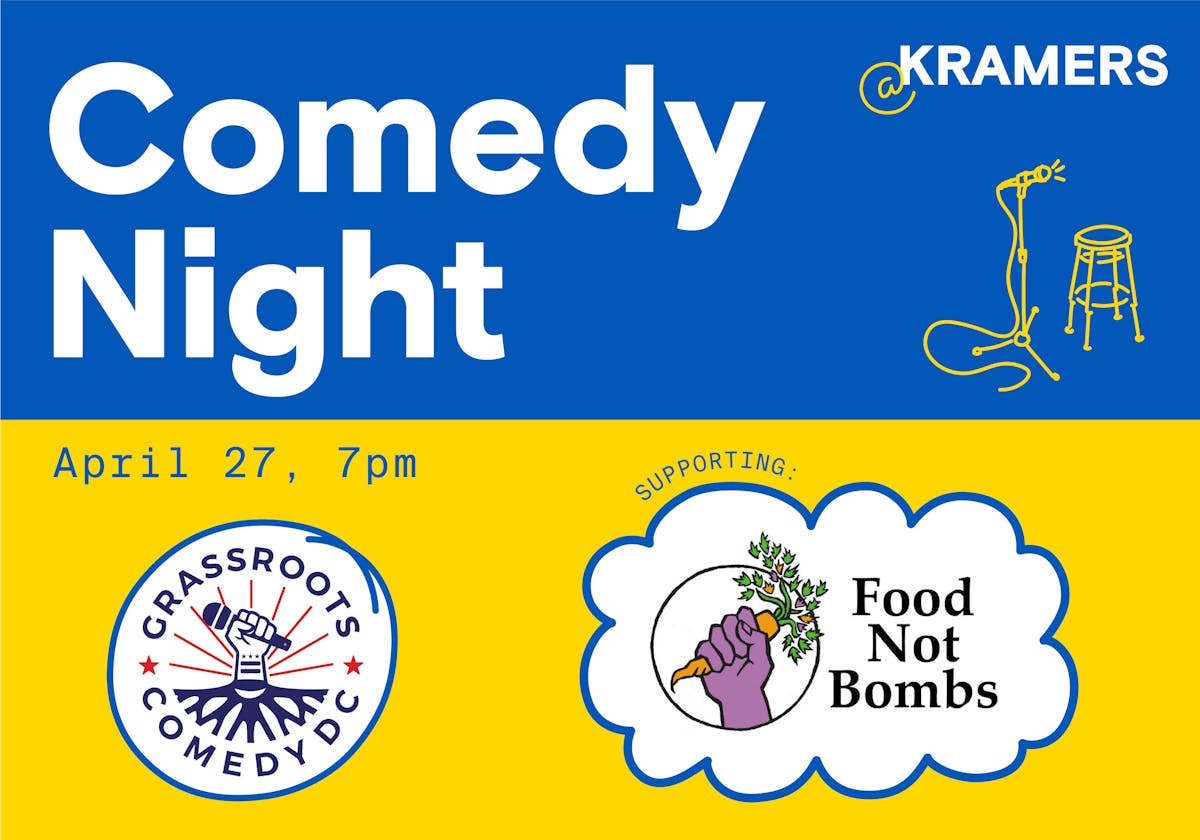 WEDNESDAY APRIL 27, 2022
Humor for humanity at Kramers!
We had an incredible comedy show raising funds for the US Ukraine Foundation last month, but it turns out we were unable to solve the entire crisis with one show -- so we're doing another! The Food Not Bombs DC Chapter is a consensus-based collective that solicits food donations from grocery stores and restaurants and shares hot vegan meals, bags of groceries, and seasonal clothes with and for those in need every Saturday here in the District. This month, the DC chapter is raising funds for their sister chapters in Ukraine and Poland to help get meals to those impacted by war!
We've got a great lineup of local comics including Kevin Seefried (Kennedy Center), Adrian Rodney (DC Improv), Shelley Kim (Underground Comedy), Christian Escoto (Howard Theatre), Sandi Benton (DC Improv), and Phil Mike (Capital Laughs)!
You'll laugh so hard, you'll almost forget about World War Three! Almost.