Super Spectacular Comedy Show to End Chronic Homelessness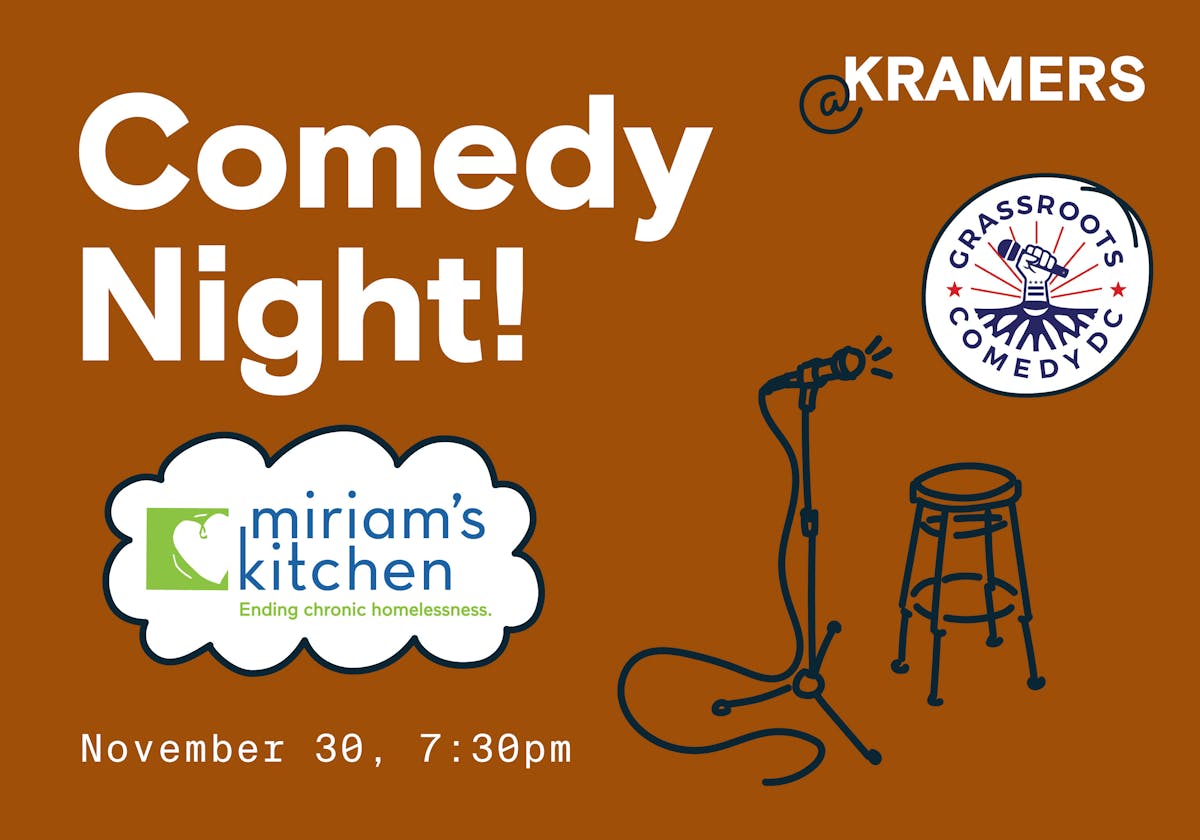 WEDNESDAY, NOVEMBER 30, 2022
We live in the capital city of the richest nation in the history of everything and yet homelessness persists, and we've seen enough.
Decorative gourds! Pumpkin spice everything! The looming realization that the impending cold and dark of winter is but weeks away! It's all happening this November. As we express our gratitude for the harvest season, let's put that "giving" back in Thanksgiving and raise some funds for the amazing Miriam's Kitchen.
Miriam's Kitchen has an urgent and audacious mission and vision: to end chronic homelessness in DC. From an affordable housing crisis to institutional racism, Miriam's Kitchen works to understand the root causes of homelessness and develop sustainable solutions. MK's holistic and innovative services include advocacy, housing, healthy meals, social services, and more.
As always, Grassroots Comedy will be gathering the finest crop of hilarious comedians for your delight and enjoyment (lineup TBD). So come eat, drink, laugh, and end homelessness!