Super Spectacular Comedy Show for Harm Reduction!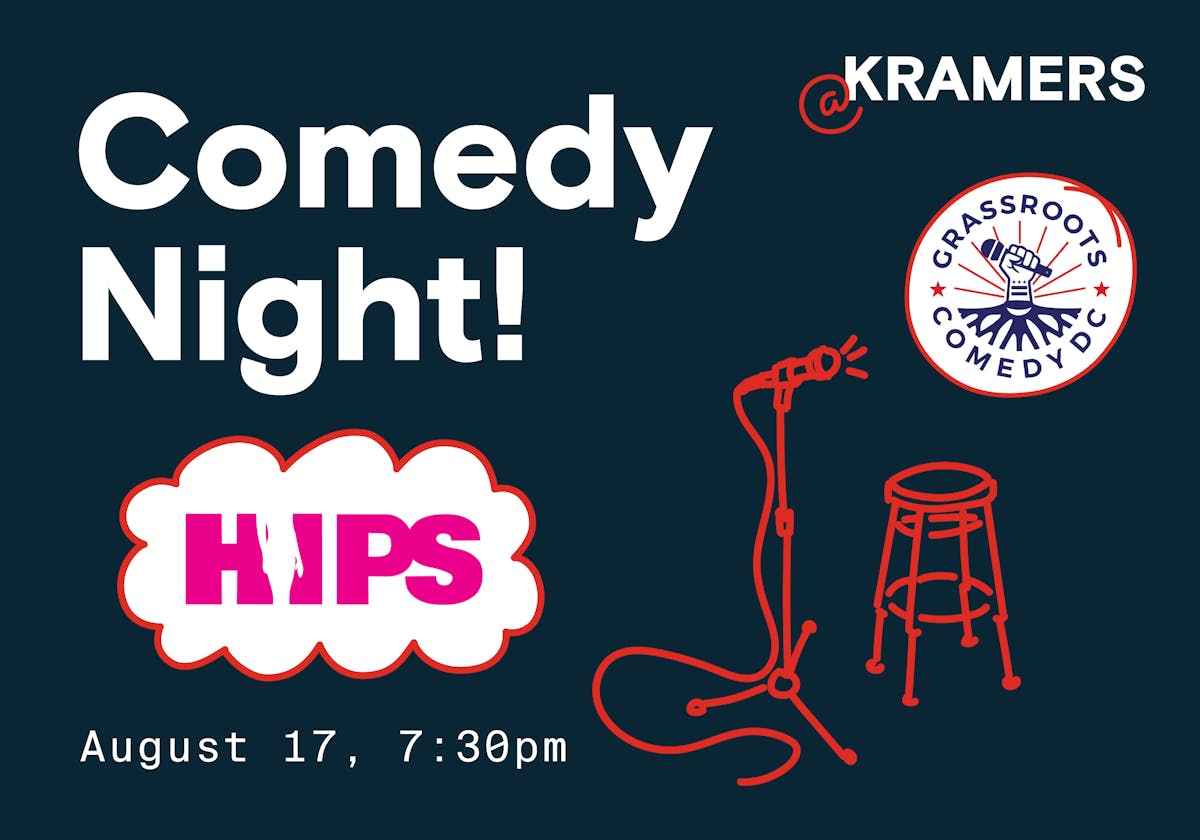 WEDNESDAY AUGUST 17, 2022
Grassroots Comedy brings you a night of hilarity with a standup comedy show for HIPS - an organization advancing the health rights and dignity of people and communities impacted by sex work and drug use in DC since 1993!
Stigma, violence, criminalization and oppression. Just reading those words together can be off-putting and make you wonder if you've stumbled upon the cliff notes of Schindler's List. But the reality is that there are many people right here in our nation's capital for which those words make up reality every day. There's no doubt that those engaged in sex work, sex trade, and drug use have it tough - but despite this well known fact, policies remain in place that expose these individuals and their communities to even more mistreatment and danger. Laws have the power to constrain a person's ability to survive and thrive safely. But you know what can't be constrained? Laughter.
Grassroots Comedy has seen enough, which why they're partnering with HIPS - a non-profit that promotes the health, rights, and dignity of individuals and communities impacted by sexual exchange and/or drug use due to choice, coercion, or circumstance. HIPS provides compassionate harm reduction services, advocacy, and community engagement that is respectful, non-judgmental, and affirms and honors individual power and agency.
If that's somehow not enough, we have yet another hilarious lineup of comedians guaranteed to delight you and tickle your funny bone in the most satisfying of ways.
So come on out, bring a friend or five, and reduce some harm at the Super Spectacular Comedy Show for Harm Reduction!