Super Spectacular Comedy Show for Gun Violence Prevention!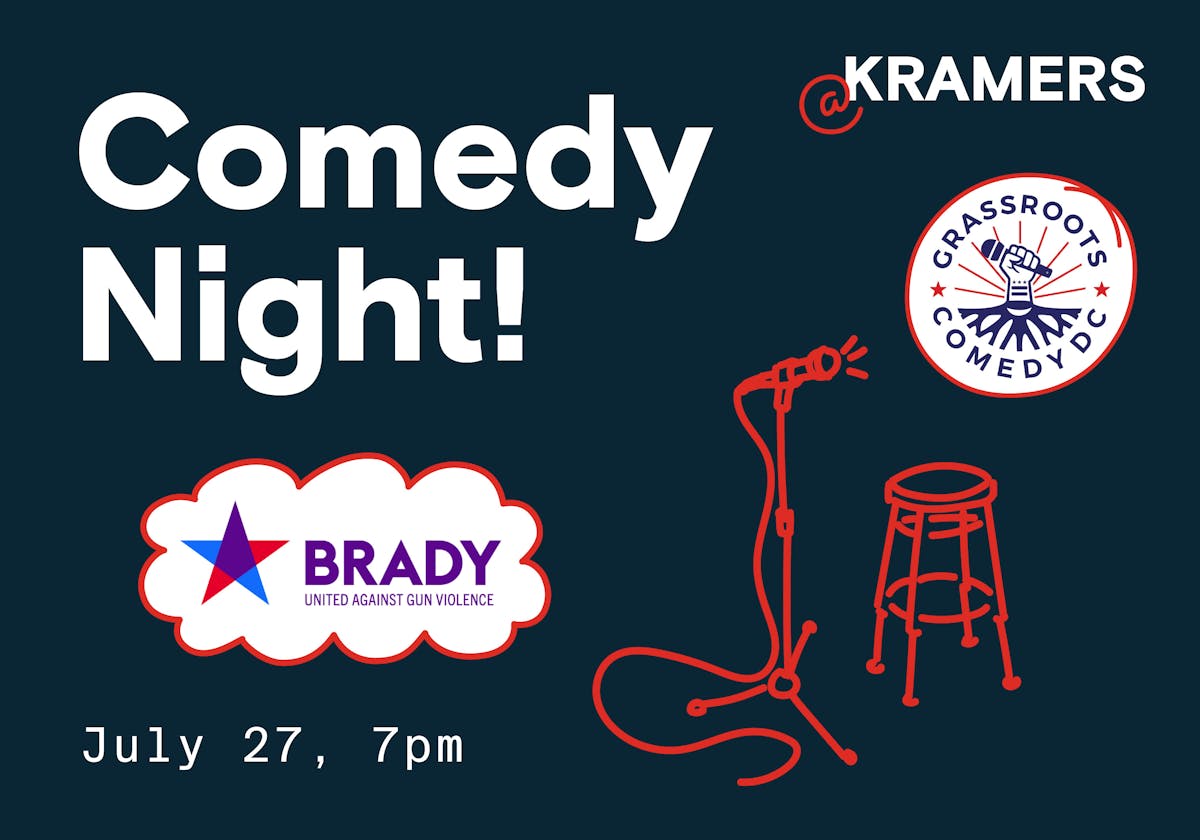 WEDNESDAY JULY 27, 2022
Humor for humanity at Kramers raising funds for Brady United!
There are some uniquely American phenomena that we can absolutely get behind -- bring on New York bagels, Diet Coke that tastes just right, and Dolly Parton (not necessarily in that order)! We want everyone to be able to enjoy those things, plus daily life, without fear of violence.
Unfortunately, another uniquely American phenomenon threatens our ability to live safely -- and that's the horrific epidemic of gun violence. That's why our next Super Spectacular Comedy Show is raising funds for Brady, a national gun violence prevention organization with headquarters right here in the Nation's capital.
Americans, citizens, and residents alike have rallied, marched, and voted to ensure gun violence is no longer ignored. Brady is committed to delivering life-saving change and comprehensive solutions to people across the country. Brady emphasizes education, litigation, and legislation to ensure that every community is safe, not only from mass shootings, but also from the daily toll of gun homicide, domestic violence, suicide, unintentional shootings, and police violence that plagues so many communities. Brady brings over 45 years of research and real-world experience to unite people of all kinds and address all forms of gun violence.
As always, we'll have a fantastic show with hilarious comedians to delight and entertain you with a lineup including Blaire Postman, Violet Gray, Winston Hodges, Caitlin McDevitt, Anthony Oakes, and more! Plus, the show is outdoors for maximum Covid safety and warm weather enjoyment. See you there!