Staff Picks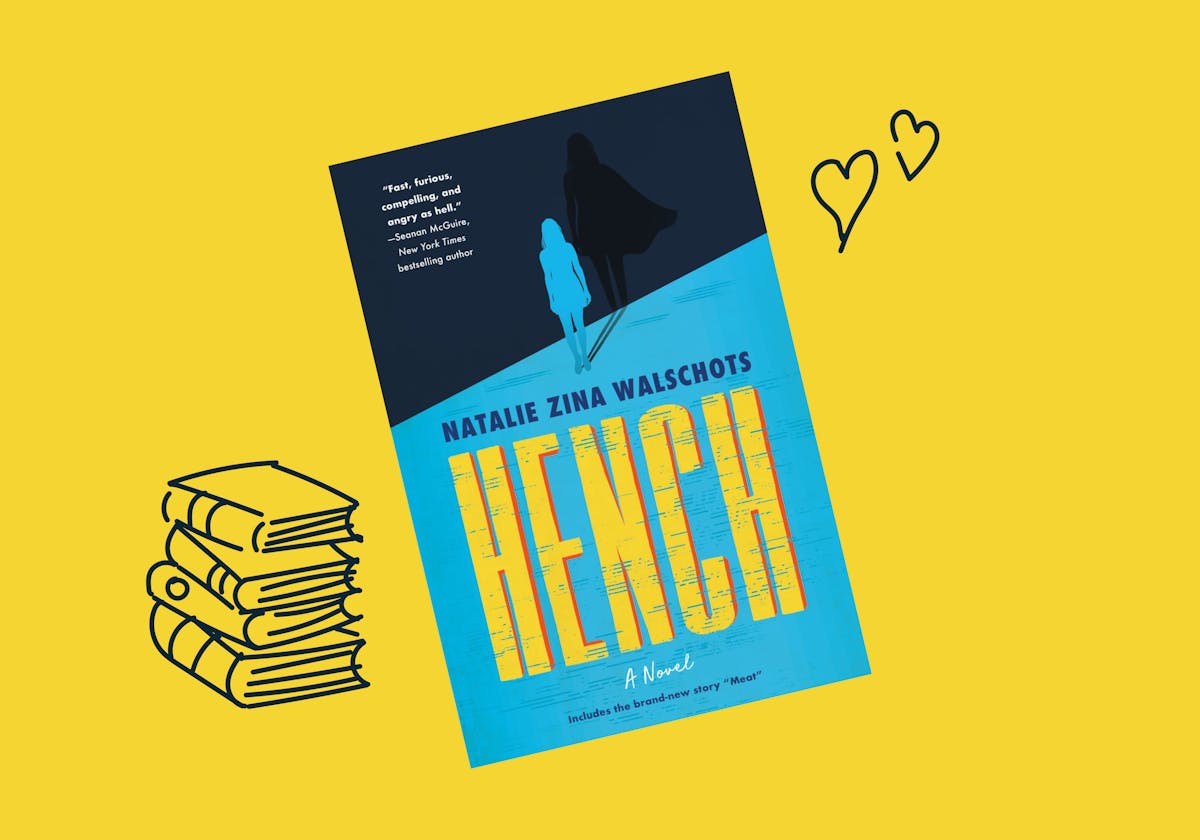 Susan: Hench by Natalie Walschots
Just as every hero needs a sidekick, every villain needs a henchperson. But when a hench is laid off, the only option left is to find a new villain. After a superhero injures her, our "hero" Anna finds new employment with a supervillain. Using data and analytics, she sets out to get her revenge. And as her research shows, no one is entirely good or bad. You'll find it hard to think of superheroes and villains the same way again after reading this. A wholly original, smart and entertaining read.
Joy: Malina by Ingeborg Bachmann
In Malina, we step into the psyche of a nameless woman who is in two relationships; one joyous and one introverted. Constantly swaying between dark musings and sparkling reveries, Malina feels like a fairy tale at times, then like a fever dream, and suddenly all too real. Passages of desire are punctuated by a slow disintegration of reality as the novel plummets to an unforgettable finale. Taking place in Post-War Vienna, this novel grapples with whether peace after war can really exist, how fascism is rooted in everyday relationships, and the subjection of modern women. I was initially intrigued by Malina because it is hailed as one of the best accounts of female consciousness, and I dare to agree with such a bold claim.
James: Six Memos for the Next Millennium by Italo Calvino
Written just before his death, these five lectures (he never completed the sixth) highlight what Calvino valued most in writing, often using his favorite writers and works as examples. Calvino's quick wit and insight come through as usual, and his voice remains refreshing and distinct. A great book in and of itself, and a wonderful gateway to other writers.
Andy: How to Write an Autobiographical Novel by Alexander Chee
For fans of Nonfiction, get excited. Alexander Chee's book will satisfy your hunger for excellent essay writing. His essays focus on the AIDs Crisis, Tarot Reading, 9/11, MFA programs, as well as being Korean American. This book is insightful, poignant, and breathtaking on a sentence level. My favorite essays in the collection include "Annie Dillard and The Writing Life" and "My Parade."
Tom: Junji Ito's Cat Diary by Junji Ito
From the mind of one of the greatest masters of horror alive today comes... an adorable slice of life cat adventure? This collection of diary comics about Ito's feline friends sets his iconic style against a wildly different backdrop, blurring the boundaries between horror and comedy, and proving there is ultimately very little that separates the two. If there's a better transition from Halloween to the less spooky holidays, I have yet to find it.
Jordan: The Night Swim by Megan Goldin
On her way to Neapolis, North Carolina; podcast host Rachel Krall finds a note on the dashboard of her car pleading for help. The writer of the note, Hannah, believes her sister was murdered 25 years ago and needs help to identify the murderer. Rachel soon gets pulled into her story as Hannah leaves more and more letters for Rachel to read. Told in 3 perspectives (Rachel's, Hannah's and episodes of Rachel's podcast) this story will leave you holding your breath until the last chapter.