SpoOoOoky Reads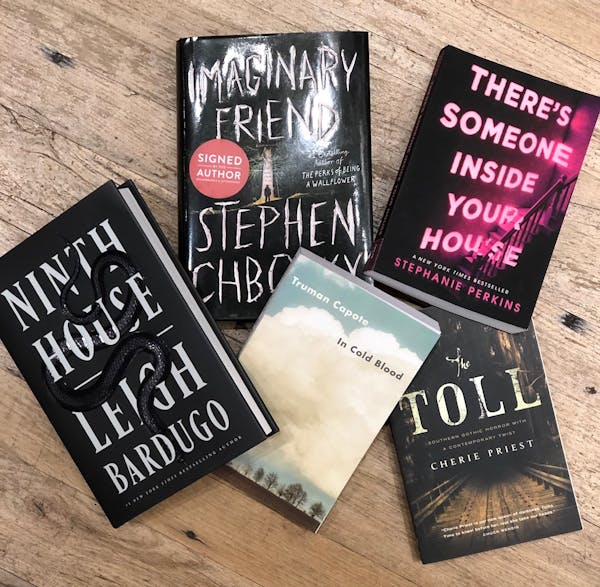 10.24.19
Imaginary Friend by Stephen Chbosky
Author Stephen Chbosky stopped by Kramerbooks and signed copies of his new book. They're signed 2:17.....read the book to find out what that means...
There's Someone Inside Your House by Stephanie Perkins
Teenagers start dying in small town Nebraska and Makani Young is doing everything in her power to avoid being next. Then suddenly she's the target. This YA thriller is a fast-paced story told in the point of view of Makani, the victims and even the killer.
- Bookseller Jordan's review
In Cold Blood by Truman Capote
A classic true crime and personally I think Capote's finest work. It empathizes how destructive masculine violence can be. Definitely many trigger warnings!
- Manager Shannon's review
The Toll by Cherie Priest
A gothic fiction about newlyweds on their honeymoon to a swamp which they regret. They drive onto a bridge that seems to last forver and the husband blacks out while driving. When he wakes up, he's away from the car and his wife is missing.
- Bookseller Susie's review
Share this!