Sofi's Books as Taylor Swift Eras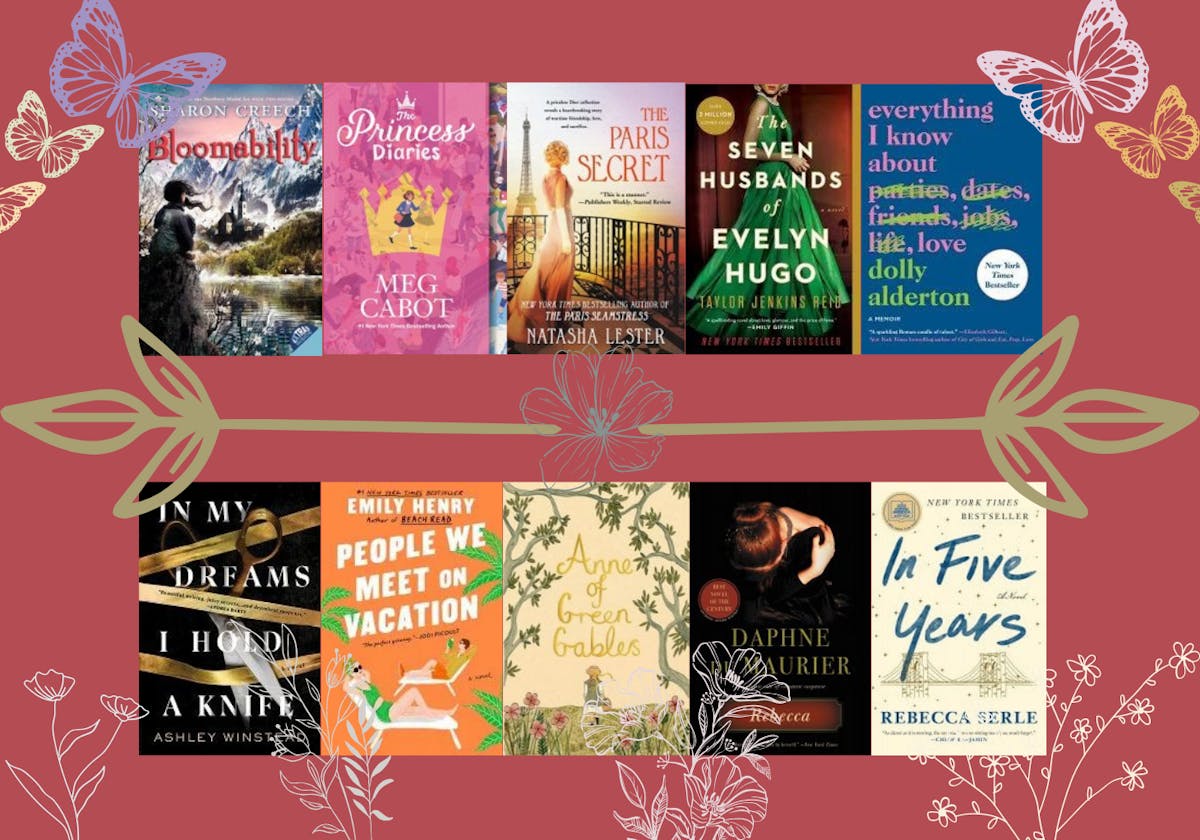 "I will never change. But I'll never stay the same either. Must be a Sagittarius thing." --Taylor Swift, 2010
Whether you're prepping for the Eras Tour, recovering from Post Concert Depression, or living vicariously through TikTok, this list will get you in your feels for every era.
Taylor Swift: Bloomability by Sharon Creech: Dinnie Doone is just a girl, trying to find her place in this world, and of course, she is 13 years old. This middle grade book will put you right back to the age that Taylor was when she wrote her debut album.
Fearless: The Princess Diaries by Meg Cabot: Taylor has always said her songs are like her diary, and this series is literally Mia Thermopolis's diary. Young Mia is a lot like young Taylor as she dreams of romance, stays close with her high school bestie, and adapts to her newfound celebrity.
Speak Now: The Paris Secret by Natasha Lester: Speak Now (Taylor's Version) has my favorite vault of the re-recordings so far, and this book exudes "Timeless" vibes. It captures the childhood whimsy of "Never Grow Up," the magic of "Enchanted," the heartbreak of "The Story of Us," and the feminine rage of "Mean."
Red: The Seven Husbands of Evelyn Hugo by Taylor Jenkins Reid: I'll be honest, this pick is heavily inspired by "The Lucky One", which is only one track on Red, but it is one of my favorites.
1989: Everything I Know About Love by Dolly Alderton: This memoir, like 1989, is about figuring out life in your 20s in a big city with your closest female friends by your side.
Reputation: In My Dreams I Hold a Knife by Ashley Winstead: Revenge, romance, and girl boss energy. This thriller is perfect for readers in their reputation era.
Lover: People We Meet on Vacation by Emily Henry: "I hate accidents except when we went from friends to this" definitely applies to this friends-to-lovers romance.
Folklore: Anne of Green Gables by L. M. Montgomery: This book has "seven" written all over it. It does seem fitting to have a classic children's book be the representative of the album of folktales.
Evermore: Rebecca by Daphne du Maurier: "Tolerate It" and "No Body No Crime' were inspired by this book, so this is pretty much required reading for all Swifties!
Midnight: In Five Years by Rebecca Serle: Danielle Kohan is a mastermind who lives her life by the numbers and tries to orchestrate her surroundings to her will. The time "midnight" plays a significant role in this book, and Danielle is a bit of an anti-hero.
ABOUT THE BOOKSELLER
Sofi grew up in Miami and got a BA in English from the University of Florida (Go Gators!). After working in various office and campaign jobs, she decided to return to her true passion: working in a bookstore. Her rule for rating books is that if it makes her cry, it's an automatic 10/10.