indiearth Bookstore Crawl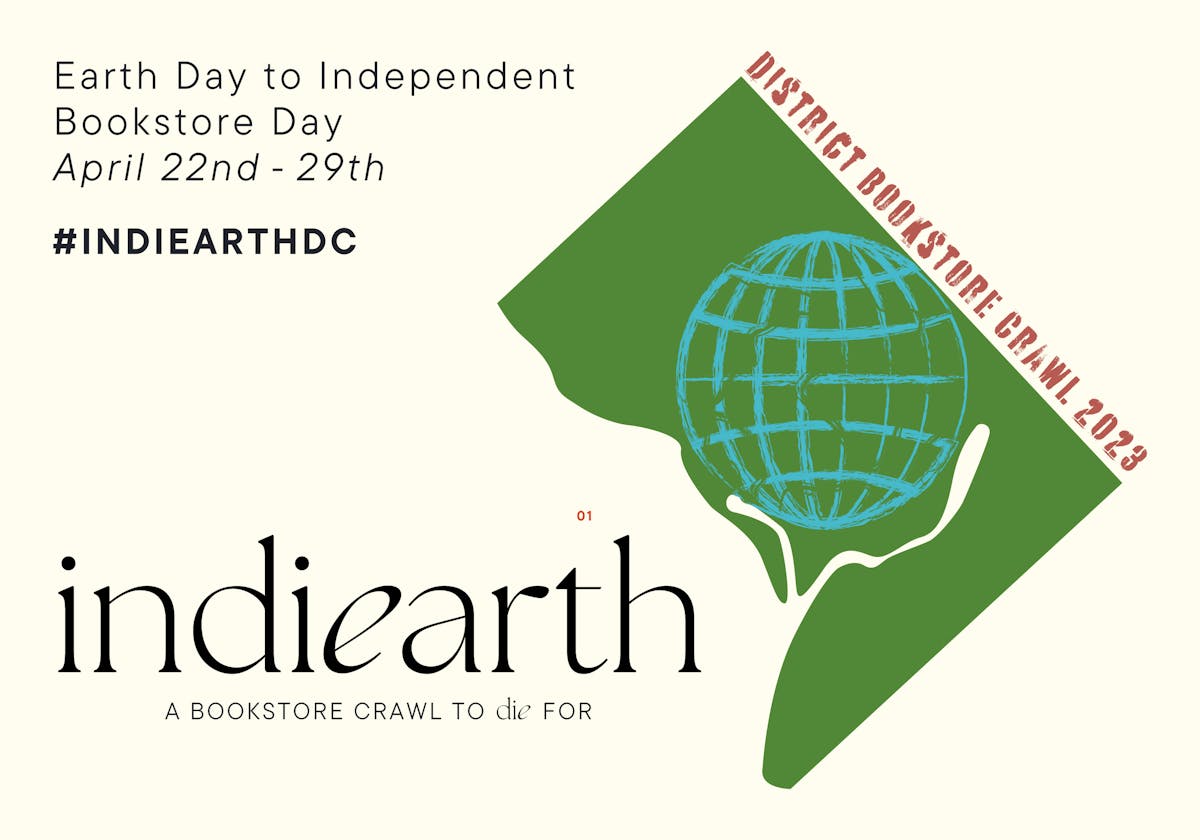 APRIL 22-29, 2023
We're participating in a district-wide bookstore crawl from Earth Day (April 22nd) to Independent Bookstore Day (April 29th)!
Visit every independent bookstore in the District, and get your indiearth passport stamped along the way! The passport zine features profiles of 17 bookstores in the city and the DC-based artists who captured them.
indiearth was born out of a passion for books and community. What began as a joking rant quickly morphed into a deep desire and drive to unite the DC book community under an annual event. The indiearth team (dubbed the "Crawl Crew") seeks to emphasize the importance of celebrating and supporting local business as a practice of environmentalism and to bring together members of the local literary and artistic scenes to create something truly spectacular as an act of community love.
How to participate:
1. RSVP on eventbrite to get your passport zine! Register to receive a free digital version or purchase a physical copy ($5 while supplies last). The indiearth passport features profiles on each indie bookstore in the city. Printed zines will be available for pick up (arranged with the Crawl Crew post-purchase).
2. Walk, bike, or take public transit to visit each store (it is Earth month after all!).
3. Get your passport zine stamped at each bookstore.
4. Share your journey on social media using #indiearthdc.