In Conversation with Vinod Busjeet: Silent Winds, Dry Seas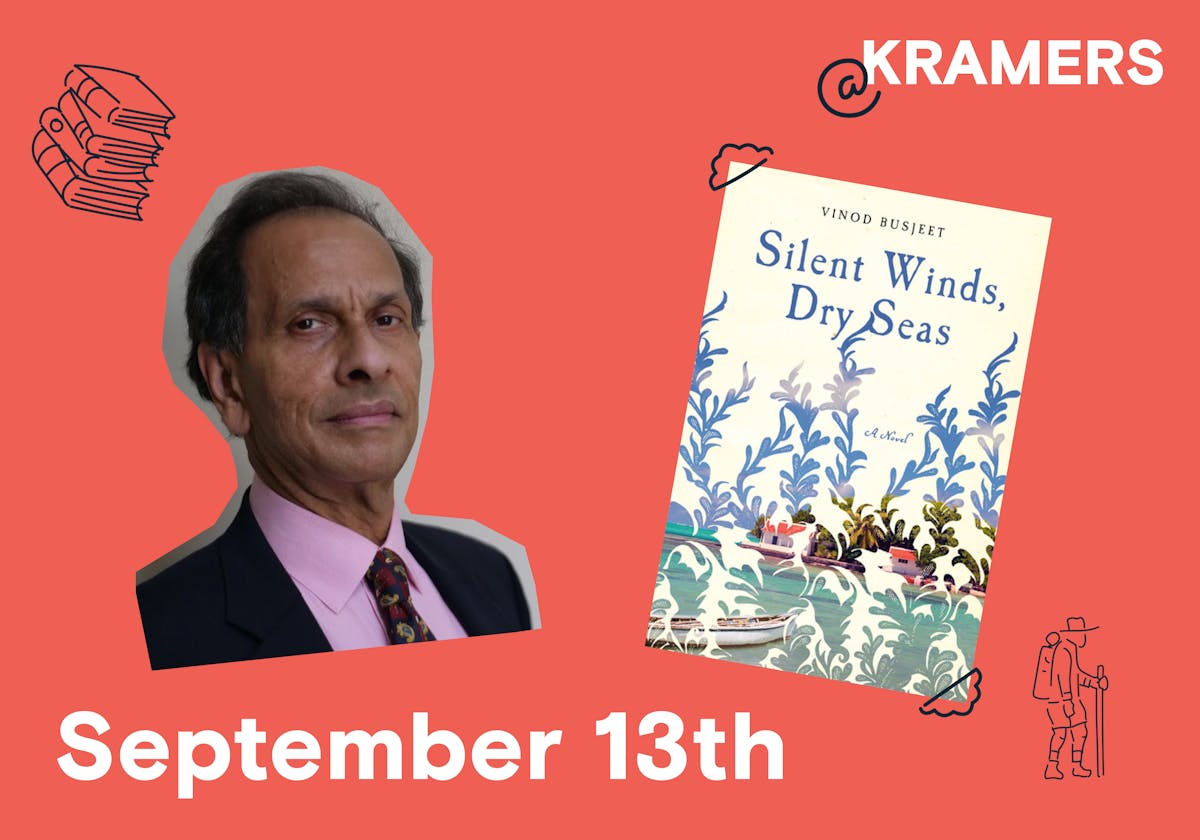 TUESDAY, SEPTEMBER 13TH, 7:00PM
Silent Winds, Dry Seas is a classic coming-of-age novel – wise, tender, beautifully written, and utterly transporting.
One of NPRs best books of the year – A sweeping debut novel that explores the intimate struggle for independence and success of a young descendant of Indian indentured laborers in Mauritius, a small multiracial island in the Indian Ocean. Silent Winds, Dry Seas is a poetic, powerful, and universal novel of identity and place, of the legacies of colonialism, of tradition, modernity, and emigration, and of what a family will sacrifice for its children to thrive.
Moderated by John Adam Wasowicz, author of four legal mysteries.
Vinod Busjeet will stay to sign books after the reading and Q&A session.
ABOUT THE BOOK:
In the 1950s, Vishnu Bhushan is a young boy yet to learn the truth beyond the rumors of his family's fractured histories--an alliance, as his mother says, of two bankrupt families. In evocative chapters, the first two decades of Vishnu's life in Mauritius unfolds with heart wrenching closeness as he battles to experience the world beyond, and the cultural, political, and familial turmoil that hold onto him. Through gorgeous and precise language, Silent Winds, Dry Seas conjures the spirit and rich life of Mauritius, even as its diverse peoples live under colonial rule. Weaving the soaring hopes, fierce love, and heart-breaking tragedies of Vishnu's proud Mauritian family together with his country's turbulent path to gain independence, Busjeet masterfully evokes the epic sweep of history in the intimate moments of a boy's life.
ABOUT THE AUTHOR:
Born on the island of Mauritius, Vinod Busjeet was educated at the Royal College Secondary School, then studied in Madagascar at the French Université Charles de Gaulle, and the US at Wesleyan University (Connecticut), New York University and Harvard. He has worked as a secondary school teacher in Mauritius, an international development banker at the World Bank and the International Finance Corporation in Washington DC, and a diplomat. In August 2021, Penguin Random House (PRH) published his debut novel, Silent Winds, Dry Seas, under its hardcover imprint Doubleday.