In Conversation with Thomas Lloyd & Bryan Huffman: Bunny Mellon Style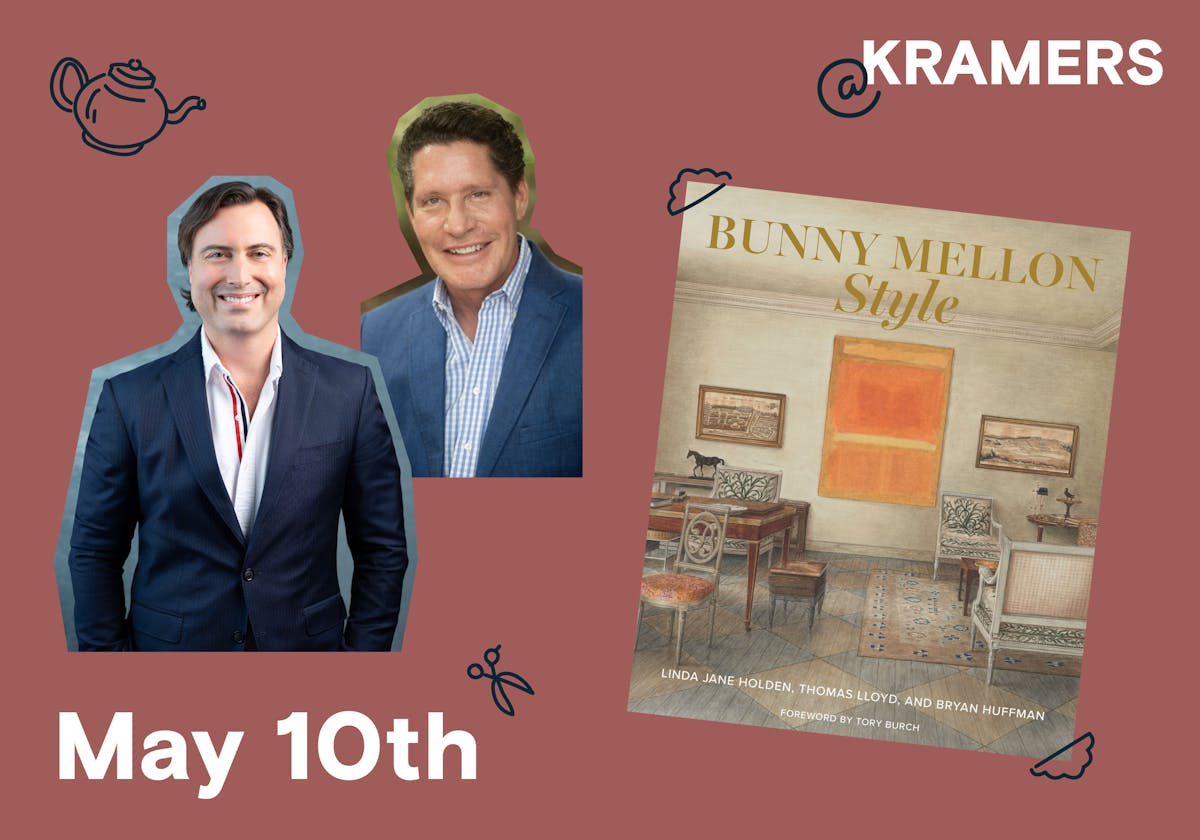 TUESDAY, MAY 10TH, 9:00AM
Thomas Lloyd & Bryan Huffman tell the intimate story of the one of most influential women of twentieth-century design.
Bunny Mellon Style is the intimate story of one of the most unintentionally influential women of twentieth-century design. Learn how her style developed, take a look inside the family homes she designed, get the flavor of her collaborations with French designers of fashion and jewelry, and begin to understand her vast and lasting influence on the world of design. Included in this captivating book are Mrs. Mellon's personal writings and correspondences and interviews with people who knew her, who were employed by her, and who spent time in her homes and gardens. This book reveals Mrs. Mellon's style in furnishings, art, and collectibles; her personal investment in designing every aspect of her homes and gardens
The authors will stay to sign books after the reading and Q&A session.
THOMAS LLOYD, a grandson of Bunny Mellon, is President of the Gerard B. Lambert Foundation, which was established by Bunny Mellon to honor her father.
BRYAN HUFFMAN is an interior designer based in Charlotte, NC, with a client base that spans the East Coast and extends into Texas. The three are co-authors of Garden Secrets of Bunny Mellon (Gibbs Smith, 2020) and all had personal relationships with Mrs. Mellon.
LINDA JANE HOLDEN is also the author of The Gardens of Bunny Mellon, published October 2018.
TORY BURCH (foreword), American fashion designer, businesswoman, and philanthropist, is the current owner of King's Leap, formerly the Mellons' Antigua estate.
© 2021 Artists Rights Society (ARS), New York / ADAGP, Paris. Used with permission if Isabelle Rey.