In Conversation With Sarah Horowitz: The Red Widow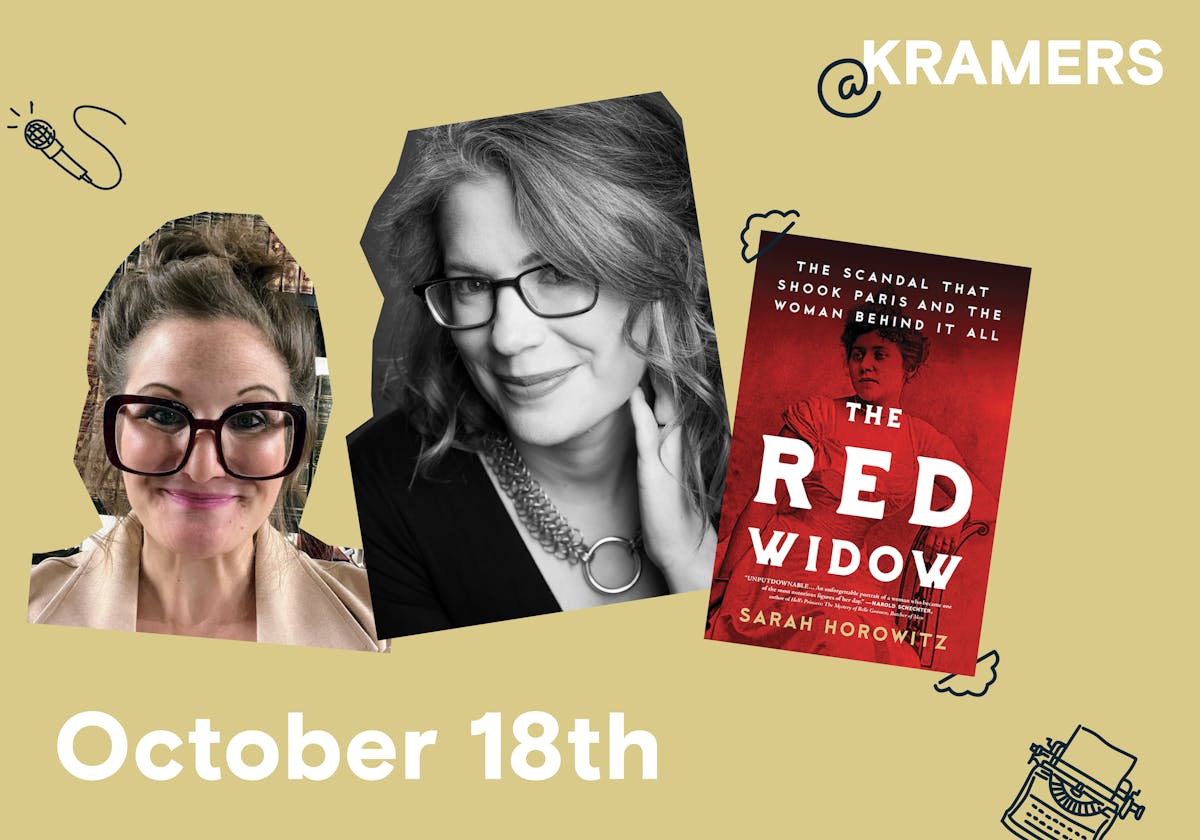 TUESDAY, OCTOBER 18TH, 7:00PM
The Red Widow: The Scandal that Shook Paris and the Woman Behind it All
ABOUT THE BOOK:
Everything you would want to see in your next binge-able show; sex, blackmail, corruption, power, and murder - are at the heart of the true story of French femme fatale Marguerite Steinheil as told in the forthcoming biography, The Red Widow: The Scandal that Shook Paris and the Woman Behind it All by author Sarah Horowitz.
Steinheil is a woman with ambition. But being trapped in a marriage to a failed artist twenty years her senior, she knows her options are limited. Determined to fashion herself into a new woman, Steinheil orchestrates a scandalous plan with her most powerful resource: her sexuality. Amid the dazzling glamor, art, and romance of bourgeois Paris, she takes elite men as her lovers, charming her way into the good graces of the rich and powerful.
Conversation will be moderated by Stephanie Stillo.
The author will stay to sign books after the reading and Q&A session.
ABOUT THE AUTHOR:
Sarah Horowitz has a PhD in Modern European history from UC Berkeley and is a professor in the History Department in the Women's, Gender, and Sexuality Studies at Washington and Lee University. She teaches classes on French history from the seventeenth century to the present, as well as the history of gender and sexuality in modern Europe. She also teaches courses on crime and scandal and Parisian life and history.
The Red Widow: The Scandal that Shook Paris and the Woman Behind it All (Sourcebooks) is her second book.
ABOUT THE MODERATOR:
Stephanie Stillo serves as Curator of the Lessing J. Rosenwald Collection and Aramont Library in the Rare Book and Special Collections Division at the Library of Congress. Stillo holds a PhD in Modern European History and specializes in the history of printmaking and historical book illustration. Stillo has a particular interest in the visual intersection of art, literature, and poetry in modern and contemporary artist books.