In Conversation with Russ Feingold and Peter Prindiville: The Constitution in Jeopardy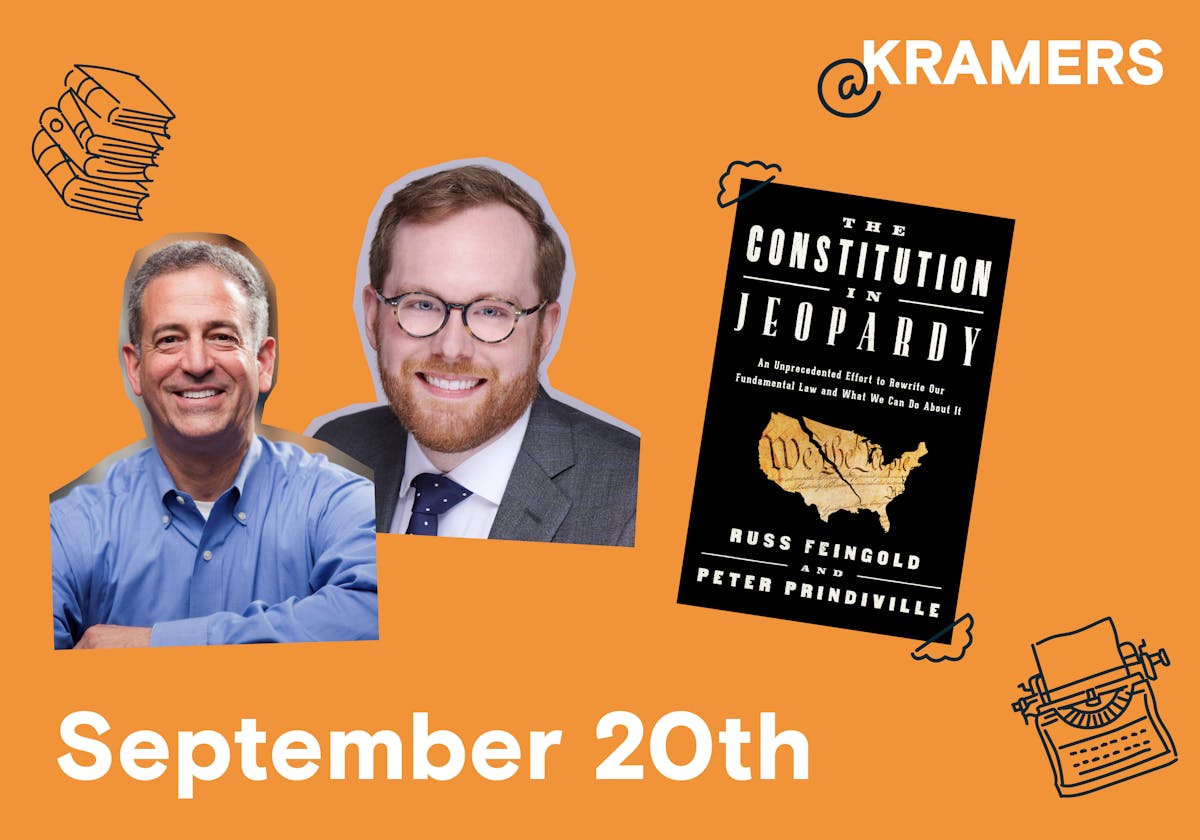 TUESDAY, SEPTEMBER 20TH, 7:00PM
The Constitution in Jeopardy is a timely book that will inform, rivet, and disturb constitutional experts and nonexpnerts alike.
A former US Senator joins a legal scholar to examine a hushed effort to radically change our constitution, offering a warning and a way forward. Feingold and Prindiville will join Kramers in discussion of this new and compelling book as they expose the underbelly of a national movement to overhaul the United States Constitution and radically change the nature of our democracy.
The authors will stay to sign books after the reading and Q&A session.
ABOUT THE BOOK:
In this important book, Feingold and Prindiville examine the grave risks inherent in this effort, but they also consider the role of constitutional amendment in modern life. Though many focus solely on judicial and electoral avenues for change, such an approach is at odds with a cornerstone ideal of the Founding: that the People make constitutional law, directly. The Constitution in Jeopardy examines the nature of constitutional change and asks urgent questions about what American democracy is, and should be.
ABOUT THE AUTHORS:
Russ Feingold served nearly two decades in the United States Senate and is president of the American Constitution Society. He is a recipient of the John F. Kennedy Profile in Courage Award and the bestselling author of While America Sleeps. Peter Prindiville is a non-resident fellow at the Stanford Constitutional Law Center and an attorney based in Washington. He previously was a fellow on the Senate Judiciary Committee and a high school history teacher.