In Conversation with Kim Wehle and MSNBC's Ali Vitali: How to Think Like a Lawyer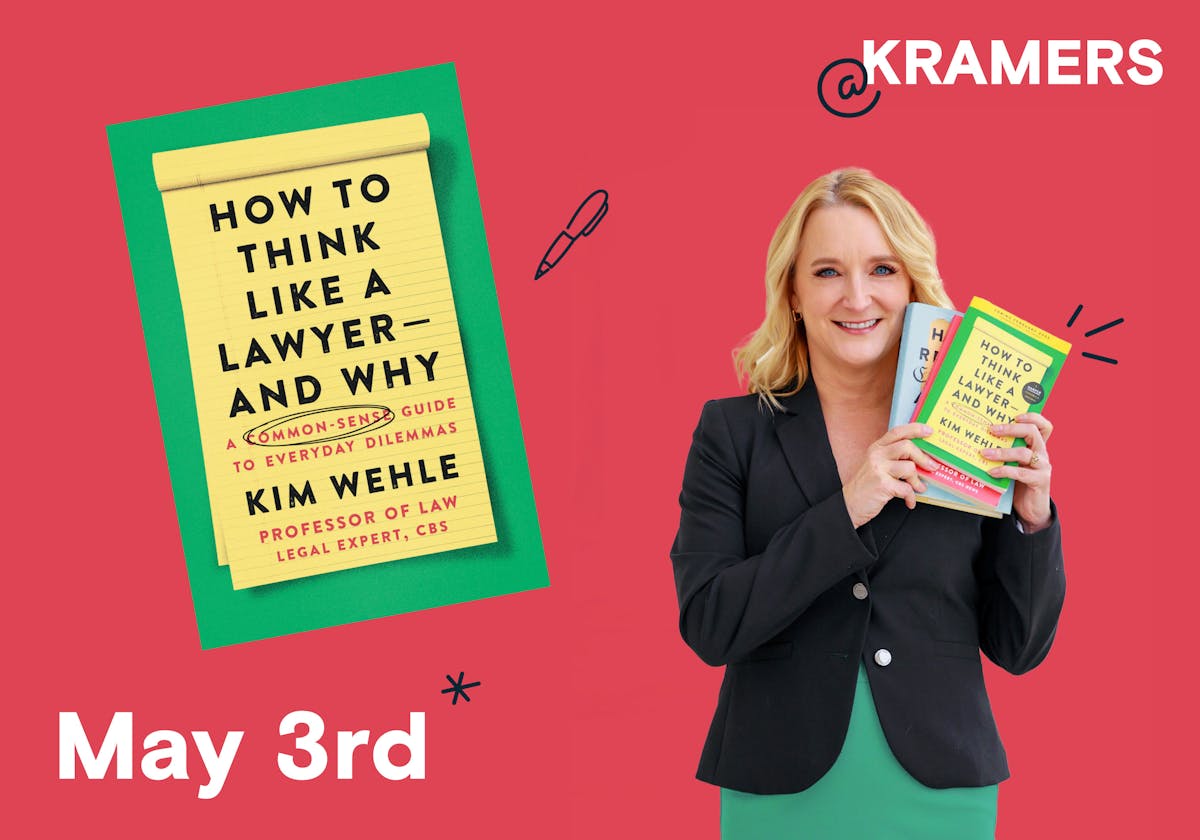 TUESDAY, MAY 3RD, 6:30PM
A tenured law professor and author teaches non-attorneys how to think like a lawyer to gain the advantage in their lives.
Former CBS News Analyst & BBC World Kim Wehle will discuss her latest book How to Think like a Lawyer with MSNBC's Ali Vitali. Can't attend the event? The discussion will be live-streamed by CPSAN Book TV.
Lawyers aren't like other people. They often argue points that are best left alone or look for mistakes in menus "just because." While their scrupulous attention to detail may be annoying to some, it can also be a valuable skill that can come in handy for anyone looking to make decisions, large or small. Here, Kim Wehle, who is a tenured Professor at the University of Baltimore School of Law and who has appeared as a legal analyst on media outlets including CBS, CNN, MSNBC, National Public Radio, and others, teaches non-attorneys how to use lawyer-think to their advantage in their everyday lives.
As Wehle explains, lawyers are trained to look for questions, not answers, and in doing so are able to parse through many sides of an issue to make the best decision. In HOW TO THINK LIKE A LAWYER she explains her B-I-C-A-T method (see below) and how anyone can use those principles to identify important details, ask key questions, anticipate a response, and identify pitfalls to avoid.
The author will stay to sign books after the reading and q&a session.
Kimberly Wehle (pronounced "Whale-ee") is an author, lawyer, law professor, and legal expert. She served as a Legal Analyst for CBS News, appearing on Face the Nation with Margaret Brennan. She is a regular guest on MSNBC,CNN, BBC, and NPR, and has appeared on Fox News, C-SPAN and PBS. Wehle is a contributor to Politico, The Atlantic, The Bulwark, and The Hill, and has written for the Baltimore Sun and LA Times. She is a former Assistant United States Attorney, Associate Independent Counsel in the Whitewater Investigation, and author of the books, How to Read The Constitution—and Why, What You Need to Know About Voting—and Why, and How to Think Like a Lawyer—and Why.