In Conversation with Jeffrey Dale Lofton: Red Clay Suzie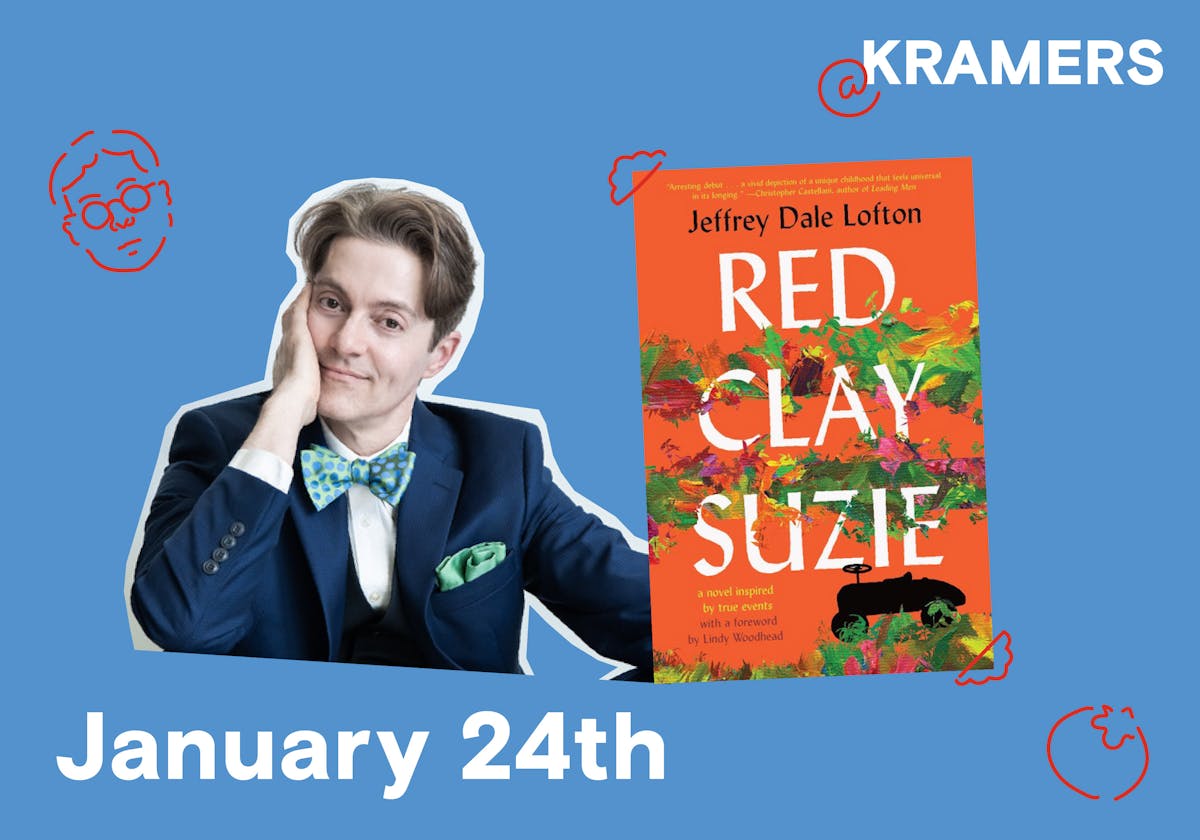 TUESDAY, JANUARY 24TH, 7:00PM
Jeffrey Dale Lofton & Louis Bayard discuss Red Clay Suzie, a coming-of-age story about a gay, physically misshapen boy in rural Georgia.
Fueled by tomato sandwiches and green milkshakes, and obsessed with cars, Philbet struggles with life and love as a gay, physically-misshapen boy in rural Georgia.
He's happiest when helping Grandaddy dig potatoes from the vegetable garden that connects their houses. But Philbet's world is shattered and his resilience shaken by events that crush his innocence and sense of security; expose his physical deformity skillfully hidden behind shirts Mama makes for him at home on her Singer; and convince him that he's not fit to be loved by Knox, the older boy he idolizes to distraction.
Over time, Philbet finds refuge in unexpected places and inner strength in unexpected ways, leading to a resolution from beyond the grave.
Reading and talk will be moderated by Louis Bayard, author of Jackie & Me.
ABOUT THE AUTHOR:
Jeffrey Dale Lofton hails from Warm Springs, Georgia, best known for Roosevelt's Little White House. He calls the nation's capital home now, where early on he spent many a night acting on the stages of DC's theaters and performing arts centers. He even scored a few television appearances, including a Super Bowl halftime commercial, which his accountant wisecracked "Is the finest work of your career."
When he stepped away from acting for other, more traditional employment (much to his parents' delight and relief), he also focused on pursuing post-graduate work, ultimately being awarded Master's degrees in both Public Administration and Library and Information Science.
Today, he is a senior advisor at the Library of Congress, surrounded by books and people who love books—in short, paradise.
ABOUT THE MODERATOR:
In the words of the New York Times, Louis Bayard "reinvigorates historical fiction," rendering the past "as if he'd witnessed it firsthand."
His acclaimed novels include The Pale Blue Eye, soon to be a Netflix motion picture starring Christian Bale, the national bestseller Courting Mr. Lincoln, Roosevelt's Beast, The School of Night, The Black Tower, and Mr. Timothy, as well as the highly praised young-adult novel, Lucky Strikes.
A New York Times Notable author, he has been nominated for both the Edgar and Dagger awards, and his story, "Banana Triangle Six," was chosen for The Best American Mystery Stories.
His reviews and articles have appeared in the New York Times, the Washington Post, the Los Angeles Times and Salon.
An instructor at George Washington University, he is the chair of the PEN/Faulkner Awards and was the author of the popular Downton Abbey recaps for the New York Times.