Folklore Tales to Take Your Around the World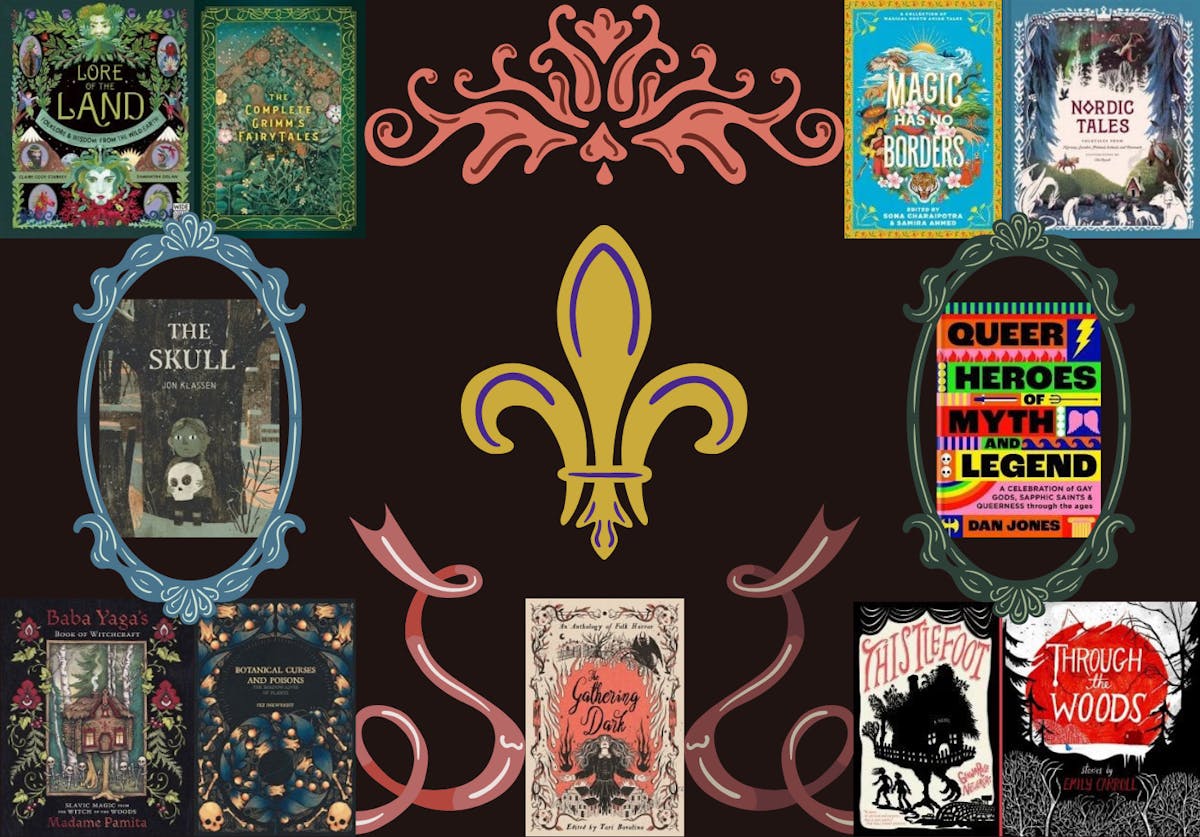 "But the wolf... the wolf only needs enough luck to find you once " --Emily Carroll, Through the Woods
We've highlighted folklore this month with one of our in-store displays, and here are some of the incredible reads you can find!
Magic Has No Borders edited by Sona Charaipotra and Samire Ahmed
This collection of South Asian folklore, legends, and epics are all reimagined by 14 award-winning authors. Magic, truly, has no borders with this amazing collection.
The Skull: A Tyrolean Folktale by Jon Klassen
In this spooky cute children's book by Jon Klassen, a young girl befriends a skull in an abandoned mansion. Together, they must overcome their fears of the things that go bump in the night.
Through the Woods by Emily Carroll
Five haunting tales are told in this beautiful graphic novel collection, each more harrowing than the last.
The Complete Grimm's Fairy Tale by Wilhelm Grimm, Jacob Grimm, et al.
Most people think of this classic when they think of fairytales and folklore. This compendium of wicked takes readers through the (graphic) tales of lessons learned from the follies of others.
The Gathering Dark: An Anthology of Folk Horror edited by Tori Bovalino
This YA collection of horror is a great sampling of some of YA's biggest author names twisting their words into horrific tales.