Book & Wine Club Picks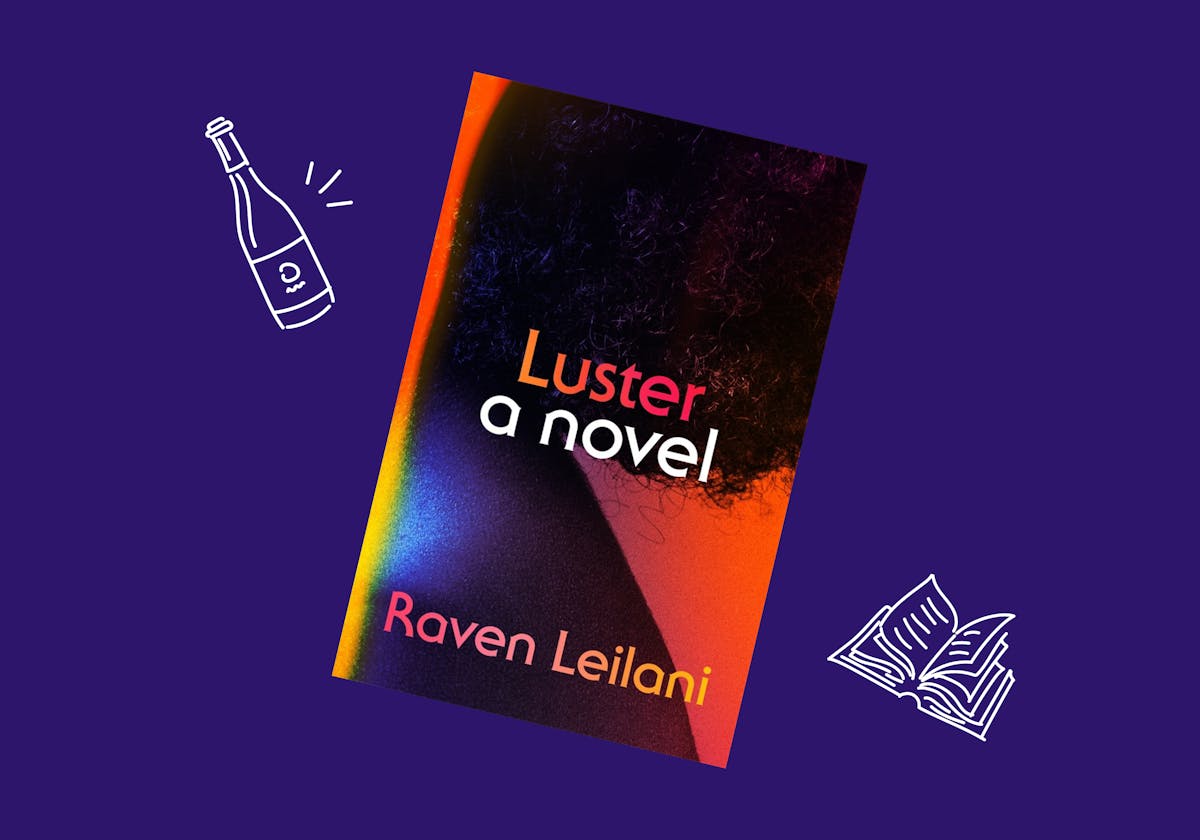 Luster by Raven Leilani
Chaotic, sexy, and heartfelt, Luster follows the meandering life of Edie, a 20-something black woman living in New York. When Edie enters into a relationship with Eric, a white, 40-something digital archivist with an open marriage and limited social skills, everything changes. Filled with gorgeous prose, an earnest flaneurship, and unique perspective, Luster is an unflinching exploration of ennui, lust, and the rolling Katamari ball of disasters that encompass living in your twenties. It's the perfect summer read, whether you're on the beach or still trapped at home.
This is How You Lose the Time War by Amal El Mohtar & Max Gladstone
Infectiously lovable and surprisingly profound, This is How You Lose the Time War is the story of two rival agents caught on opposite sides of an intergalactic war and the love that develops between them. El-Mohtar and Gladstone have crafted an unforgettable story that bases itself on connection at the end of everything, on the joy and terror of getting exactly what it is you want. Lose yourself in this Spy Vs. Spy meets Good Omens meets You've Got Mail apocalyptic thriller/romance.
Traveler by Devin Johnston
While often minimalist in style, Johnston is able to scrape a wealth of meaning through craft and careful wordplay, 'til far flung thoughts congeal and overlap into something else. He's been at his craft for a long while at this point, and his dedication bleeds onto the page. There's a sense of movement, even of travel, to these poems, and in this continual state of wonder both the poet and the reader wander along. Highly recommended!
Entangled Life by Merlin Sheldrake
The magical world of fungi is demystified in Entangled Life. Fungi are inside of you and all around you, have been on earth longer than plants, and have the power to create and destroy entire ecosystems. They have shaped human history by giving us bread, alcohol, and medicine. Sheldrake presents a new way to think about intelligence by showcasing how fungi leverage their networks (both benevolently and nefariously) to thrive in their environments. Their bizarre strategies range from consuming radiation and plastics, emitting intoxicating aromas, and even creating an army of zombie ants to spread their spores! Ultimately, there is a lot to learn from our fungal friends as humanity navigates unprecedented challenges across the world.
Valentine by Elizabeth Wetmore
In her debut novel, Elizabeth Wetmore follows the assault of fourteen-year-old Gloria Ramirez in the middle of a Texas oil field and the turmoil that erupts throughout the city of Odessa in its wake. With brutal prose and surprising tenderness, Wetmore explores the essence of Texas in the 70's, moments before prosperity, and the intersectional violence that inevitably follows wealth.
Karolina and the Torn Curtain by Maryla Szymiczkowa
Death! Intrigue! High society! Prostitution? When Polish Socialite Zofia Turbotynska finds out her housemaid's murder will not be investigated due to the body's location in a dubious part of the city, she takes up the investigation herself. What follows is an exploration of class, bias, mystery, and murder that rivals Christie in her prime. Szymiczkowa's story is a shimmering example of a booming literary genre that rarely reaches US shores, and we are beyond excited to be able to share it with you.
Biased by Jennifer L Eberhardt
What is bias? How can we hope to address racial disparities and inequities within society and within ourselves without considering the elusive concepts at their core? One-part sociological investigation, one part elaboration of personal experience, Biased dives deep into one of the most pervasive forces facing the world today. In plain, easy to understand language, Eberhardt breaks down the concept of racial bias on every level, from our criminal justice system to the unconscious behaviors that govern our own activity. This is required reading for anyone hoping to engage meaningfully with any of the many issues surrounding race in America and the world.
Baby, I Don't Care by Chelsey Minnis
In her own peculiar style, Chelsey Minnis examines the intricacies of vice, greed, and sexism. Oozing with impish sarcasm and biting humor, her sparse lines somehow circumvent the melodrama and superficiality they seem to embody, hinting at something deep and meaningful without once delving into solemnity. This is a curious collection, easy to read yet hard to decipher, and delivers a satisfying (and altogether strange) punch.
Memorial Drive by Natasha Trethewey
In this searing tender memoir, Trethewey grapples with the grief inflicted upon her after her stepfather shot and killed her mother. The Pulitzer-prize winning poet ruminates on how this traumatic event both changed and shaped the trajectory of her life. Told in poetic prose, her story cascades across generations, incorporating her mother's childhood in the segregated South, and her own experience growing up as a mixed-race child. A harrowing story that examines familial trauma brought on by the intersecting consequences of racial and gender injustice, Trethewey brings to light both her and her mother's resilient life story and bravely reclaims her past.